Pokerstars Added Value Extreme Satellites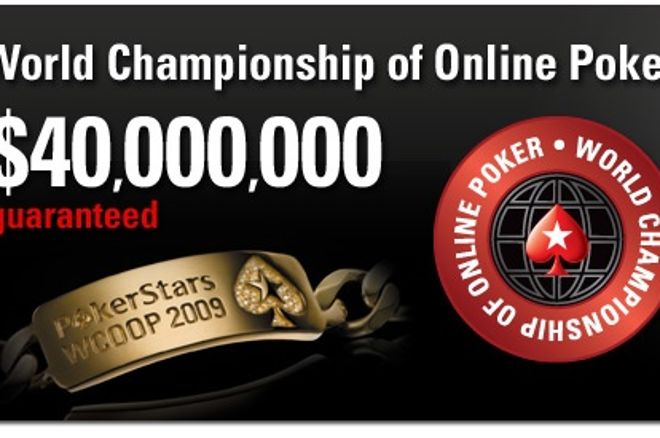 If there is one thing we know as gospel, is that everything sounds better with the word EXTREME in front of it. That's why we are excited by the new Extreme Satellites that are on offer at Pokerstars.net starting next week. It looks like they are pulling out all the stops ahead of the WCOOP in September, because they are adding a ridiculous amount of seats to WCOOP events to the prize pool.
The extreme satellites run several times a day from August 4th to 16th. The first $7.50 satellite adding 100x $109 seats. On August 13th the $82 satellite adds 100x$320 tickets, on the 14th 50x$530 seats are boosted to the $82 satellite. Rather amazingly, 50x$2100 seats and 50x$5200 seats are added to $215 satellites on the 15th and 16th.
How is that for value? We are not talking about a potential overlay, we are talking about a guaranteed overlay, we are talking about hundreds of thousands of dollars in added value! To make the most of this and regular Pokernews $2000 freerolls, join Pokerstars.net today.
Extreme Satellite Schedule
August 4
14:00
$7.50
100 x $109 seats added
August 4
21:00
$27
100 x $215 seats added
August 5
14:00
$82
50 x $530 seats added
August 5
21:00
$27
100 x $215 seats added
August 6
14:00
$82
100 x $320 seats added
August 6
21:00
$7.50
100 x $109 seats added
August 7
14:00
$27
100 x $215 seats added
August 7
21:00
$82
100 x $320 seats added
August 8
14:00
$215
50 x $1050 seats added
August 8
16:00
$27
100 x $215 seats added
August 9
14:00
$82
100 x $320 seats added
August 9
16:00
$82
50 x $530 seats added
August 9
18:00
$27
100 x $215 seats added
August 10
14:00
$27
100 x $215 seats added
August 10
21:00
$215
50 x $1050 seats added
August 11
14:00
$82
50 x $530 seats added
August 11
21:00
$27
100 x $215 seats added
August 12
14:00
$82
100 x $320 seats added
August 12
21:00
$82
50 x $530 seats added
August 13
14:00
$7.50
100 x $109 seats added
August 13
21:00
$82
100 x $320 seats added
August 14
14:00
$27
100 x $215 seats added
August 14
21:00
$82
50 x $530 seats added
August 15
14:00
$215
50 x $2100 seats added
August 15
16:00
$7.50
100 x $109 seats added
August 16
14:00
$27
100 x $215 seats added
August 16
16:00
$215
50 x $5200 seats added
August 16
18:00
$27
100 x $215 seats added