PKR Live 3 Announced, The Poker Show is Back on Monday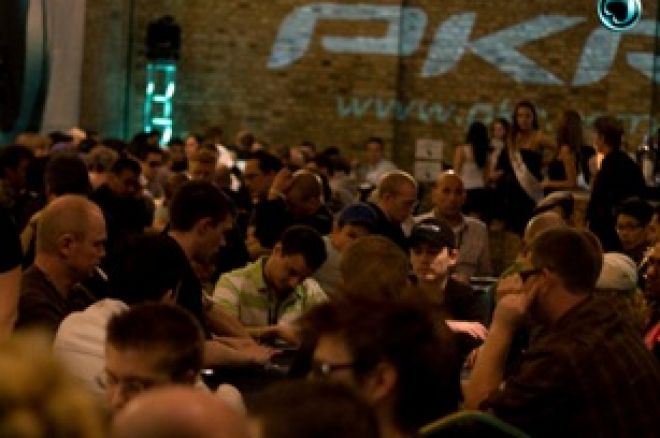 PKR Live 3 Announced
PKR have given use exclusive details of PKR Live 3, an event Roy Houghton calls 'Pokers friendliest tournament'. Held once again at the Loose Cannon between November 20th-22nd, this event promises to be bigger than ever with an expected $180.000 in prizes.
The event starts on Friday November 20th with a glitzy party for the lucky qualifiers. The second day is the start of the main event, which this time is a $1,000 buy-in and will have 150 runners. Last time out Karl Fenton took down this event and went on to become a fully fledged PKR Pro.
The final day is a $200 bounty tournament with an expected $30,000 prize pool. A wide range of satellites are already up and running offering the chance to win in every day for as little as $5.25. Direct buy-ins will be available closer to the event for anyone with an active PKR account. Expect a fun packed weekend of live poker with a terrific atmosphere to boot.
The Poker Show Returns Monday
Online poker radio show The Poker Show makes a welcome return to the airwaves on Monday, which a whole host of new features. Jesse May, Matt Broughton and Padraig Parkinson will once again be in the studio and joining them on the first show will be guest presenter Neil Channing.
Guest presenters will be one of many show improvements, for the show which is now on Monday, Tuesday and Wednesday every week. Paul Spillane, of sponsors Boylepoker, said, "This season will see many new and improved segments and features on The Poker Show. The weekly run now starts on Monday with regular guest presenters, there will be more structure making it easier for people to access the sections they want via podcast, and the big names will continue to drop in with exclusives and controversial conversations. Last season proved there was a market for the show, this season we plan to prove we are the best in that market, giving listeners the most up-to-the-minute news, views, and interviews from around the poker world."
The previous season was not without a few hiccups, mainly technical ones, but it was also the rawness of the show that was the appeal. The poker show was a big hit with poker enthusiasts and pros alike and anyone who is anyone in poker has already been a guest (and yours truly too). We can't wait for what this season brings, especially as the WSOPE and EPT are just round the corner.
200 More IPO Seats Released
We already told you that the BoylePoker International Poker Open was close to selling out and now we can tell you 200 more seats have been released for direct buy in, 100 for day 1a, 100 for day 1b. After these seats have gone the only way to play the event will be through online qualification.
Paul Spillane, head of poker at Boylepoker said, "We've made the last minute decision to release more seats for direct buy-ins due to popular demand and the speed with which the remaining seats were selling out. This will be the last chance for people to buy-in directly and will enable more players to book flights and accomodation well ahead of the event while giving them more choice on the day they wish to play as well as the chance to accumulate the extra chips."
FullFlush Next Week
A bit of a teaser now as our roving reporter Ben Wilson did an exclusive interview with the controversial Luke 'FullFlush' Schwartz this week. You can see it next week, once we have edited out all the obscenities and let our team of lawyers give us their seal of approval...