Poker in the Park Today, Big PKR Upgrade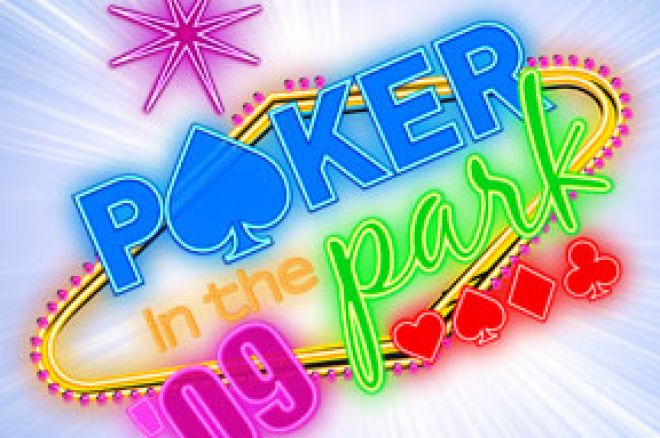 Poker in the Park Starts Today
A jam packed two days are about to get underway at Leicester Square in London, as Poker in the Park returns to our capital. Starting at 5.30pm today and then at 12.30pm tomorrow, it will be two days of big names, big games and we imagine lots of free stuff. A whole host of big names are lined up to give guest lectures including Jamie Gold, Peter Eastgate, Liv Boeree, Neil Channing, John Tabatabai, Ian Frazer and many many more.
There are also going to be stalls from all the big brands in poker, including the London Poker Circuit, BlackBelt Poker, Littlewoods and PKR. All the best pub teams round the country will also be in attendance playing in the PKR Poker Dome. Its all free and should be loads of fun.
There are also satellites to the £500 Jamie Gold Charity Tournament as well as Sit-n-Go tournaments will run at the Casino at the Empire during the festival.
Unibet Lecture Schedule
Thursday, August 13th
17.15 Jamie Gold Welcome speech and Charity tournament
18.00 Peter Eastgate Q&A with current World Champion
18.45 Alex Rousso Know the stats
19.30 Nik Persaud Using the internet to improve your game
20.15 Neil Channing Understanding tells
Friday, August 14th
12.30 Derek Webb New poker games
13.15 Nik Wealthall Luck in Poker
14.00 Derek Kelly Omaha
14.45 Paul Jackson Hand analysis
15.30 Liv Boeree tba
16.15 Tony Cascarino tba
17.00 Michael Greco tba
17.45 Alex Rousso tba
18.30 John Tabatabai tba
19.15 Derek Kelly Book reading
20.00 Ian Frazer Starting out in online poker
20.45 Jamie Gold tba

PKR Poker Dome Schedule
Thursday, August 13th
17.30 Nuts Magazine Tournament
18.30 BLAPO.co.uk Poker Events
19.30 Nuts Poker League Championship
20.30 Bubble Poker League
Friday, August 14th
12.30 Nuts Magazine Tournament
13.30 Get Noticed Poker Open
14.30 The Royal Surrey Tournament
15.30 Pokerinthepub.com
16.30 Masters poker league Tournament
17.30 The Poker tree Open
18.30 Red tooth Poker Open
19.30 Champions league poker Open
20.30 London Poker Meet-up Tournament
Big PKR Software Upgrade
The PKR news is coming thick and fast right now, this time with the great news that their already impressive interface has had another major boost. The key new feature are the 'cards up tables', players can now choose to play on tables that always display their hole cards rather than having to press the 'show cards' button to view their hand. This will prove a must for multitablers.
British players now can instantly fund their accounts via PayPal, which is one of the most popular and safest ewallets around.
Marketing Director Simon Prodger said "We always listen to the needs of our players and try to respond accordingly. Many of the new updates are based on player suggestions and we are already working on the next version to bring even more improvements to our users."