PKR Headline Poker in the Park, GUKPT Chip Counts and Side Event Results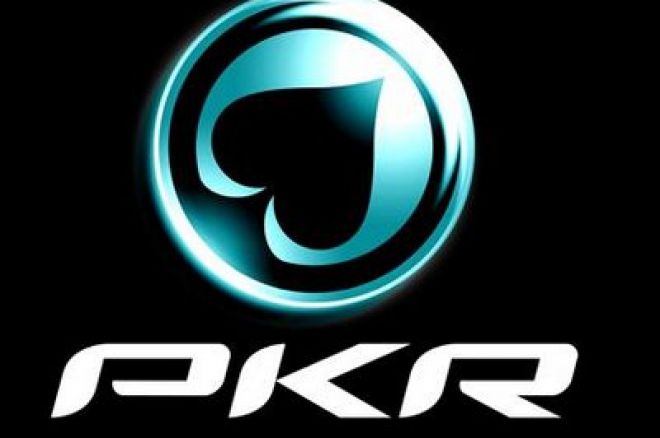 PKR Headline Poker in the Park
PKR have once again been announced as the lead sponsor for next week's Poker in the Park at Leicester Square in London. Held on the 13th & 14th of August, PKR will be welcoming an array of Pub Poker Leagues into the Poker Dome to host their respective tournaments during the festival. They will also be teaming up with glamorous massage company Xhilarate, who will have their own space within the Poker Dome and will offer an exclusive massage therapy service to attendees of the festival. You will also get a chance to meet the various members of Team PKR Pro who will be joining in the fun at the event.
GUKPT Luton Side Events & Chip Counts
116 players descended on the G Casino in Luton yesterday for day 1a of the GUKPT Luton main event. 26 remain from that bunch, with notables including previous GUKPT Champions Jeff Kimber and Dave Colclough still in the pack. Today should be an even bigger attendance and this should be one of the biggest stops on the tour, the top ten overnight chip counts look like this:
Clive Padden - 78125
Nicholas Mclellan - 77300
Richard Gryko - 74625
Allan McLean - 68125
Antonis Poulengeris - 66025
Timothy Blake - 64025
Mohamed Muse - 61900
David Barnes - 56575
David Colclough - 56350
Steven Watts - 50275
We also have news of all the big winners in the lucrative side events that have been going on all week. Karl Mahrenholz was amongst the winners, taking down the £300 PLO for £9,700 and all the champions bagging a seat in the Champion of Champions final at the end of the year.
£100 NL Freezeout
1st Stephen Spring £4,760
2nd Kevin Daffin £3,080
3rd Gemal Husnu £2,100
4th Paul Noonan £1,310
5th David Bennett £940
6th Patrick Murray £750
7th Stephen Townsend £600
8th Karl Snow £450
9th Jamie Shiells £300
£150 PLHE Freezeout
2nd David Johnson £2,450
3rd Stephen Docherty £1,540
4th Andrew Lyew £960
5th John Fake £750
6th Premji Patel £590
7th Joseph Grech £430
8th James McBride £320
£200 NL Freezeout
1st Glenn Ashworth £11,860
2nd Chris Kyprianou £6,860
3rd James Tomlin £4,900
4th Christopher Brammer £3,330
5th Paul Conway £2,550
6th Gregorz Cichocki £1,960
7th Paul Brammer £1,570
8th Chanj Johal £1,180
9th Jason Priestley £980

£500 Double Chance
1st Rahim Tadjsaadat £23,580
2nd Giuseppi Valentino £15,100
3rd Paull Wood £10,190
4th Damian Porebski £6,420
5th John Miller £4,530
6th Richard Swerling £3,780
7th John Exley £3,020
8th Scott Chaudhry £2,260
9th Martin Silke £1,510
£300 PLO
1st Karl Mahrenholz £9,700
2nd James Keys £6,470
3rd Mark Patrick £4,410
4th George Kyriacou £2,650
5th Philip Stein £1,980
6th Jeff Kimber £1,540
7th Stephen Pearce £1,180
8th Anthony Mackay £880
9th Kenneth Clark £590
Chip Counts and Results Courtesy of the GUKPT