$1 Million Gauranteed at Paddy Power, Paradise Series of Poker Underway + more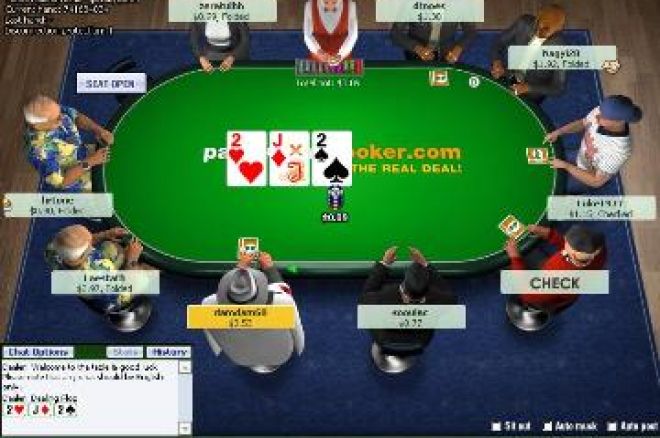 Monthly Million at Paddy Power
A million dollar guaranteed tournament used to be a special occasion, now they are becoming commonplace, so there is no surprise that Paddy Power Poker have thrown their hat into the ring. On Sunday September 13th at 7pm, Paddy Power Poker will host their first regular Monthly Million - a $500+$35 event with a 10,000 stack and a 20 minute clock. You can win your seat from as little as $1 every day in satellites, many of which guarantee multiple seats. There are also STT satellites starting next month.
"The Monthly Million is the biggest monthly tournament we've ever offered our players and their interest in the daily satellites has exceeded our initial expectations", said Paddy Power, Communications Manager for Paddy Power Poker. "We're not as shocked as we might be though – a guaranteed prizepool of $1,000,000 is enough to attract every kind of poker player out there. The September Monthly Million is going to be MASSIVE!"
International Poker School
The Village Hotel in Hertfordshire will be the venue for the first International Poker School on September 12th. The UK based enterprise from Paul Zimbler will see some of the top names in the UK taking poker lectures round the UK as well as hosting a regular tournament with major land based tournament seats on offer. Paul Jackson, Julian Thew, Marc Goodwin and Liv Boeree have all been confirmed for the first one. Neil Channing, Praz Bansi, John Tabatabai and Michael Greco are all amongst the names linked with future events.
The event includes Q&A sessions, Single Table Tournaments with the pros and a shootout tournament at the end of the day with seats to a WSOPE side event on the table. The event costs £325 and is capped at 50 players.
Paradise Series of Poker is Underway
The biggest festival so far at the new International Club in London has begun, the two week long Paradise Series of Poker is sponsored by Paradise Poker, who have added £10,000 to the £1000 main event. The schedule has something for everyone including a HORSE event:
Tuesday 25th August
2pm: £20 NLH Rebuy (Satellite to £300 NLH GSOP)
7pm: £20 NLH Rebuy (Satellite to £300 NLH GSOP)
Wednesday 26th August
5pm: £10 NLH Rebuy (Satellite to £200 NLH)
7pm: £200 NLH Freezeout
Thursday 27th August
7pm: £100/£50 NLH
Friday 28th August
7pm: £50 PLO Rebuy
11pm: £20 NLH Rebuy (Satellite to £300 NLH GSOP)
Saturday 29th August
4pm: £300 NLH Freezeout - Day 1
Sunday 30th August
3pm: £300 NLH Freezeout - Day 2
7pm: £50 NLH Freezeout
Monday 31st August
3pm: £300 NLH Freezeout - Day 3
4pm: £100 NLH Freezeout
Tuesday 1st September
2pm: £50 NLH Rebuy (Satellite to £1000 NLH)
7pm: £50 NLH Rebuy (Satellite to £1000 NLH)
Wednesday 2nd September
5pm: £10 NLH Rebuy (Satellite to £200 NLH)
7pm: £200 NLH Freezeout
Thursday 3rd September
2pm: £50 NLH Rebuy (Satellite to £1000 NLH)
7pm: £100/£50 NLH
Friday 4th September
2pm: £50 NLH Rebuy (Satellite to £1000 NLH)
7pm: £300 Double Chance PLO
11pm: £50 NLH Rebuy (Satellite to £1000 NLH)
Saturday 5th September
4pm: £1000 NLH Freezeout (£10k Added) – Main Event Day 1A
Sunday 6th September
4pm: £1000 NLH Freezeout (£10k Added) – Main Event Day 1B
7pm: £50 NLH Freezeout
Monday 7th September
4pm: £1000 NLH Freezeout (£10k Added) – Main Event Day 2
Tuesday 8th September
4pm: £1000 NLH Freezeout (£10k Added) – Main Event Day 3
7pm: £200 H.O.R.S.E Freezeout