Luke Schwartz to Present Poker Show + more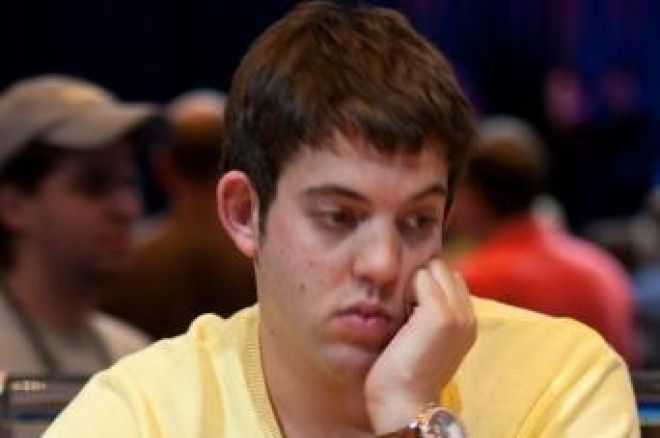 Luke Schwartz Guest Presents the Poker Show
We really cannot keep him out of the news this week, Luke 'Fullflush' Schwartz has been announced as next week's guest presenter on the Poker Show on Monday night. The show has already got off to its usual controversial start after Mick McCool pulled no punches in his interview on Wednesday, letting rip into Neil Channing, Carl Sampson and Dusk Till Dawn. But surely Schwartz will be topping that, especially after it has been revealed he has just faced his rival Andrew Feldman in their Late Night Poker heat this week. We had a hard time editing in him in our interview with him this week, so how Jesse May will control him live on air we don't know.
Children in Need Tournament in Wales
We have got wind of a charity event organised by Nuts Poker Gwent in aid of Children in Need. It will take place at the Newbridgend Abertilly in Wales on November 20th at 7pm. It's a £20 event, with a £10 rebuy and £5 addon. There is plenty of play with an 8000 starting stack and a 20 minute clock, and a trophy going to the winner and a host of added prizes for the final table. There will be a 50/50 split between the prize pool and charity with lots of great prizes added, including a signed copy of Vicky Coren's new book and a host of other poker prizes that have been donated. For more information and to make a donation, go to the Nuts Poker Gwent website.
Mirror Football League on Pokerstars
Pokerstars have teamed up with the Daily Mirror to bring a fantastic looking series of freerolls and low stakes tournaments. The weekly tournaments will be offering cash prizes and even a trip to the World Cup in South Africa next year. It's a league format, which works in exactly the same way as a football league and even has a 'player of the month' feature.
There are two divisions, the Championship which is a weekly $100 freeroll and then the Premier League which is a $2 buy-in tournament. The top scoring players in each league, each month will be entered into the Grand Final in May 2010, where they will play for a trip to the World Cup for 2.