Pokerstars EPT London Announced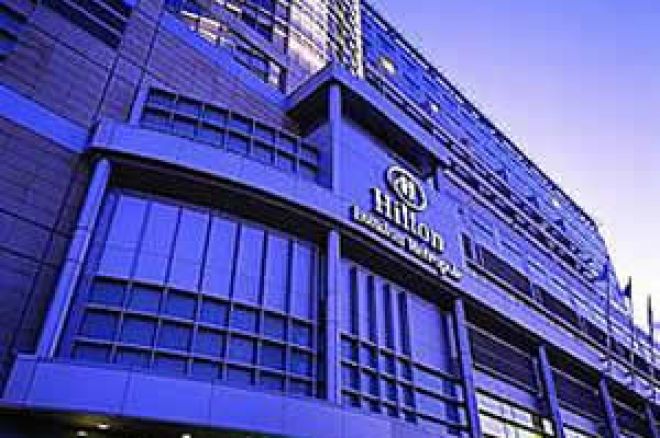 The news we all wanted to hear, the Pokerstars.net EPT London has been unveiled with a fantastic looking schedule. It will run from September 30th to October 7th at the Hilton Metropole Hotel. It will be the biggest EPT festival to date with 16 separate events including a £20,000 High Roller Event, an 8 game championship, as well as 6 max and PLO events. Then there is the small matter of the £5,000 Main Event starting on October 3rd.
John Duthie, EPT Chief Executive said "The PokerStars.com EPT London Poker Festival will have a rich mix of games and buy-ins to cater to the most players possible in a compelling schedule - by poker players, for poker players. This continues on the fundamental programming shift made for last season's EPT Grand Final where we tried to create the best opportunity for all our players, not just higher-rollers, to play a wide mix of poker games and formats at a variety of accessible buy-ins."
The festival is being run in conjunction with the Grosvenor Victoria Casino. This year's event has been moved up the street to the London Hilton Metropole Hotel, which is located 300 metres from the Grosvenor Victoria Casino, in order to accommodate the increasing amount of players expected. Last year almost 600 players competed in the PokerStars EPT London Main Event, with first-place winner Michael Martin of the USA taking home a £1 million prize. This year the new venue will accommodate more than 800 players, have an estimated overall prize pool of £4 million and players from across the UK and around the world are invited to compete for it on the felts of London.
There will be 28 cash tables running throughout the festival at the Vic and one table tournament and single table satellites running daily at the Hilton Metropole. For all PokerStars.com EPT London Poker Festival events, players can buy-in directly from the PokerStars client and also receive pay-outs into their PokerStars accounts.
Online satellites for the Pokerstars.net EPT London Poker Festival are running now on Pokerstars.net, with buy-ins from as little as $2.22 or 111 FPPs. Players who qualify on PokerStars don't just win their seat; they also win hotel accommodation (or cash equivalent) and spending money as part of their prize package.
PokerStars.com EPT London Schedule
WEDNESDAY, SEPTEMBER 30, 2009
12:00 £20,000 + £500 - High Roller - Day 1
14:00 £1,000 + £100 - No Limit - 6 Max - Day 1
20:00 £1,000 + £100 - PLH / PLO Freezeout - Day 1
THURSDAY, OCTOBER 1, 2009
12:00 £20,000 + £500 - High Roller - Day 2 Play to Final Table
13:00 £1,000 + £100 - No Limit - 6 Max - Final Day
13:00 £1,000 + £100 - PLH / PLO Freezeout - Final Day
14:00 £1,000 + £100 - PLO Double Chance - 6 Max - Day 1
18:00 £2,000 + £150 - European 8 Game Championships - Day 1
FRIDAY, OCTOBER 2, 2009
12:00 £5,000 + £250 - Main Event Day 1A
12:00 £20,000 + £500 - High Roller - Final Table
13:00 £1,000 + £100 - PLO Double Chance - 6 Max - Final Day
13:00 £2,000 + £150 - European 8 Game Championships - Final Day
17:00 £550 + £50 + 1 Re - Buy - Super Satellite to Main
SATURDAY, OCTOBER 3, 2009
12:00 £5,000 + £250 - Main Event Day 1B
20:00 £1,000 + £100 - PLO Hi-Lo - Double Chance - Day 1
SUNDAY, OCTOBER 4, 2009
12:00 £5,000+ £250 - Main Event Day 2
13:00 £1,000 + £100 - PLO Hi - Lo - Double Chance - Final Day
16:00 £2,500 + £200 - NL Freezeout - Day 1
MONDAY, OCTOBER 5, 2009
12:00 £5,000 + £250 - Main Event - Day 3
13:00 £2,500 + £200 - NL Freezeout - Final Day
14:00 £2,000 + £150 - PLO Double Chance Freezeout - Day 1
17:00 £200 + £20 - Ladies ONLY Event
20:00 £1,000 + £100 - NL Freezeout - Day 1
TUESDAY, OCTOBER 6, 2009
12:00 £5,000 + £250 - Main Event Day 4
13:00 £1,000 + £100 - NL Freezeout - Final Day
13:00 £2,000 + £150 - PLO Freezeout - Day 2
14:00 £500 + £50 - 8 Game - Day 1
18:00 £1,500 + £100 - NL Freezeout - Day 1
WEDNESDAY, OCTOBER 7, 2009
12:00 £5,000 + £250 - Main Event Day 5 - Final Table
12:00 £2,000 + £150 - PLO Freezeout - Final Day
12:00 £500 + £50 - 8 Game - Final Day
12:00 £1,500 + £100 - NL Freezeout - Final Day
13:00 £500 + £50 - PLO Shootout - Cap 100
13:00 £500 + £50 - No Limit Shootout - Cap 100