Fullflush vs Feldman on Late Night Poker, Sammy vs durrrr Betting Odds + more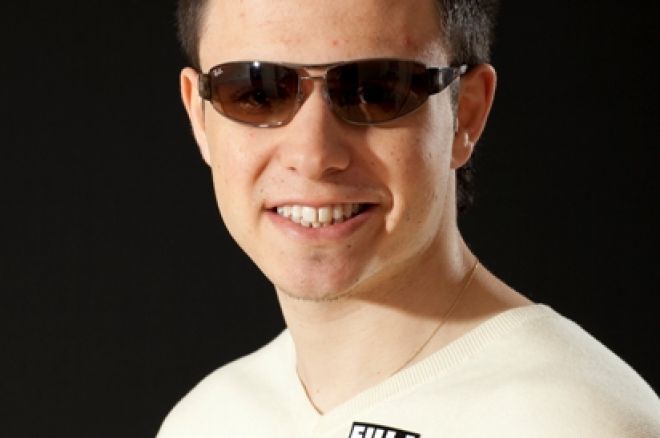 Fullflush vs Feldman on Late Night Poker?
This is yet to be 100% confirmed, but we have heard on the grapevine from a reliable source that Luke 'Fullflush' Schwartz was drawn in a heat with his arch nemesis Andrew Feldman in the new series of Full Tilt Late Night Poker. Their heat also included Sammy George and Ram Vaswani, which all in all probably means that this will be one of the fastest and loosest televised tournaments ever. The heat was filmed and broadcast on September 8th, we won't spoil the result but believe us, this will be must see TV.
Sammy George vs durrrr Odds
The matchup between Sammy George and Tom Dwan is really capturing poker players imaginations, so much so Boylesports have put a book up on it. Although very few people doubt that durrrr has a massive edge over Sammy, the nature of the contest appears to be a real leveller. The question is, over just a minimum of 500 hands playing no limit/PLO, how big an edge can ANYONE have?
Its such a small sample size and to quote Eddie Hearn of Matchroom "There is a saying in boxing that 'styles make fights' and in that respect this promises to be a classic." Boylesports have priced the match up with durrrr the favourite at 1-3 and Sammy priced at 9-4.
Vicky Coren on 'You Have Been Watching'
Did you catch Vicky Coren last night on the Channel 4 comedy show You Have Been Watching? It's a comedy panel show where the celebrity guests answer questions on popular television. Coren was very funny throughout the show and much better than fellow panellist Phil Jupitus (This writer is biased however, as he saw Phil Jupitus at the Edinburgh Festival and it was the longest hour of his life). You can catch the show again on Channel 4 On Demand.