Dusk Till Dawn Announce 20Twenty Weekends, Changes at London Poker Circuit + more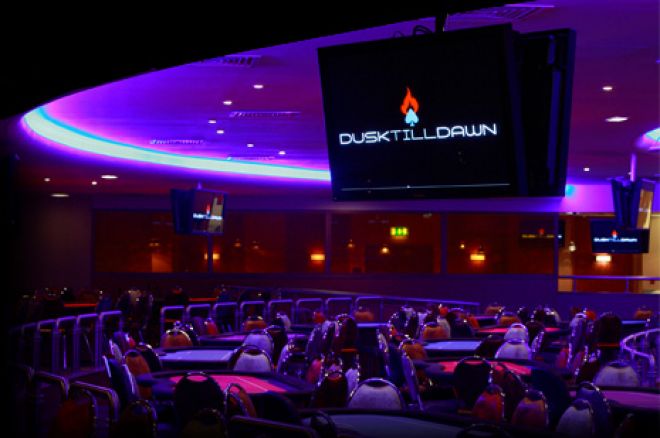 20Twenty Weekends at Dusk Till Dawn
Good news from Dusk Till Dawn (DTD) as the Nottingham poker club have announced a fantastic looking monthly event. The 20Twenty has £40,000 in guarantees and it comprises of two identical events on the Saturday and Sunday. A £20,000 guaranteed, £115 event with a 10,000 starting stack and a 30 minute clock. So if you bust out of one, you can play the same event the next day, and who knows, maybe one day we will see a back to back winner?
The first 20Twenty event takes place on the 24th and 25th of October, at 2.00pm each. The following one is the 21st and 22nd of November and we are already predicting that they will smash their guarantees each and every month!
More Changes for the London Poker Circuit
It was another disappointing weekend for the London Poker Circuit as just 23 players attended the main event. It was a quiet week all in all for UK poker, as the British Poker Masters also had a surprisingly low field (On reflection, with the start of the Premiership, the Athletics, the Golf and the Tennis all on over the weekend, it was a good weekend to stay at home). Woody Deck eventually won the main event and Neil McCulloch won the much more well attended (63 runners) £50 side event.
This has led the organisers to once again change the format to align with what the public are saying. The next event, held on the weekend of September 11th, will be a 3 day (two day 1s) £50 plus one rebuy and one add on event, with 5000 starting chips and 20 minute blinds. The tour now have open forums on the Hendon Mob and Blondepoker actively seeking feedback from poker players of what they would like to see more of. There are also $10 satellites to next month's event available on 888 Poker.
Dundee Gala Mini Festival
Finally news of an added value festival at the end of this month at the Gala Casino in Dundee. Three deep stack events, with money added to the main event and there is a special deal with the local Hilton Hotel (£88 when you quote 'Gala Poker Weekend' when booking)
28/08/2009 £200 - 7500 chips, 30 minute levels, alternates for first 2 levels. Antes start 25/50.
29/08/2009 £500 - 10,000 chips, 60 minute levels, alternates for first 2 levels. Antes start 25/50 (2 day event). Added money 50-74 players (£1000), 75-99 players (£1500) and 100+ players (£2500).
30/08/2009 £100 - 7500 chips, 30 minute levels, alternates for first 2 levels. Antes start 25/50.