Chris Brammer Wins British Masters Poker Tour Nottingham + more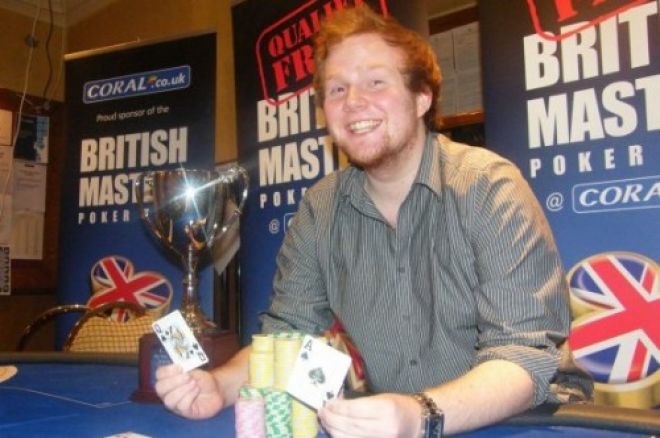 Two big surprises last weekend in Nottingham for the latest leg of the British Masters Poker Tour. The first was the field size; Nottingham has one of the most thriving poker communities in the UK, yet this was the smallest field so far at just 82 players. With no major event at DTD or in close proximity, that one was a real head scratcher.
The other big surprise was the sheer quality of the final table, which read like a who's who of up and coming UK talent. There was former Gala Coral Champion Neil Blatchly, multiple GUKPT final tablist Jonathan Butters, GUKPT Champion Sam Trickett, Mike Miller who last week made an FTOPS final table and IPT Venice Champion Matt Perrins to name but a few.
The eventual winner was Chris Brammer of Southampton, who defeated Jonathan Butters heads up for the title and the £14,000 pay day. The next leg of the tour is Liverpool next month, between the 18th and 20th of September.
1st £14,000 Chris Brammer
2nd £9,000 Jonathan Butters
3rd £5,950 Matt Perrins
4th £3,900 Neil Blatchley
5th £2,750 Sam Trickett
6th £2,150 Trev Pearson
7th £1,700 Dewi James
8th £1,400 Matt Russell
9th £1,150 Mike Miller
Picture courtesy of AWorldOfPoker
Full House for Jamie Gold Charity Tournament
Poker in the Park took place last week, as did the Jamie Gold Charity Tournament across the road at the Empire Casino. The Shadow Lounge at the Empire was the venue for the 50 person tournament, which raised money for the numerous charities in the Jamie Gold Foundation.
JJ Hazan, Teddy Sheringham, Michael Greco, Sam Trickett and Ian Frazer were amongst the big names playing in the event which had a number of added prizes, including an EPT seat and a Unibet Open seat. In the end it was a Swedish Pro, Mikael Gabrielsson, wearing Unibet colours that took the title.