British Masters and London Poker Circuit this Weekend + more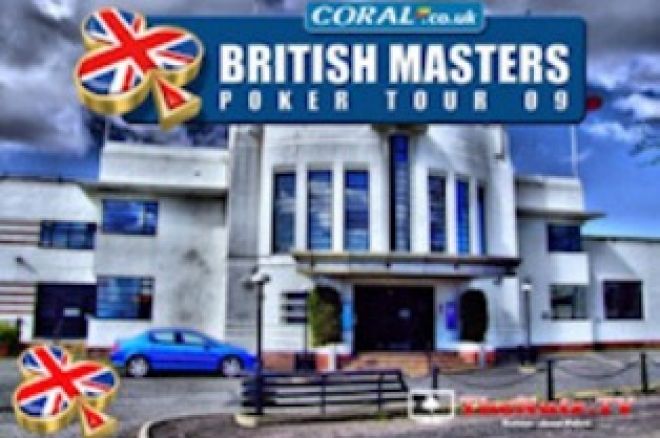 British Masters Poker Tour Nottingham Begins
It's hard to believe we are already on the 4th leg of the British Masters Poker Tour but we are, and the tour hits one of the busiest poker communities in the UK today, Nottingham. Expect this to be the first sell out of the tour and possibly the toughest field, at the Gala Casino in the centre of Nottingham this weekend.
Tonight begins with the £220 side event at 6.00pm, with the £550 two day main event starting on Saturday at 3.00pm. There is also a £110 side event at 5.00pm on Sunday to round off the weekend. Not only is there £1,000 added to the prize pool but the winner of each main event gets a shot at a £10,000 sponsorship deal at the end of the year.
London Poker Circuit Super Stack Series This Weekend
Another tour that is really on the up, after a shaky start, is the London Poker Circuit, which once again hosts their Super Stack Series at the Kingswayhall Hotel in London this weekend. There is something for everyone this weekend, with a £50 one rebuy or addon event tonight and the super deep £750 main event that boasts a 20,000 starting stack.
One player who really enjoyed the main event last time is Hendon Mob star Ross Boatman, who sang the praises of the tour on the Hendon Mob Website:
"Numbers have been a little low so far which as far as I'm concerned is absolute madness, Phil Gregg and his team are doing a magnificent job and deserve to be packing them out. I know 825 quid isn't exactly loose change but believe me if you're going to invest that kind of money in a poker tournament these ones are worth every penny. 20k in starting chips, an hour clock and a blind structure that includes every level possible."
He continues "If that's not enough to tempt you let me tell you the venue was perfect, it was held in hotel in central London, the room was spacious and peaceful with a relaxed and friendly atmosphere, punters and staff. To top it off, three or four levels in, play was stopped for a forty five minute dinner break. I can be a bit picky about what I eat but I wasn't disappointed, we were showed into an adjoining room where a buffet of top class grub was waiting for us. It was a really good night out and a third place finish made it all the sweeter."
Chris Moorman 2nd in FTOPS Event 17
Chris Moorman's wait for a FTOPS title continues as he came 2nd in FTOPS Event 17, the 6 max $300+$22 rebuy yesterday. The UK online tournament legend held the chip lead all the way to the final and dominated a super fast final that included David Pham, only to miss out in the heads up match. An FTOPS title has cruelly evaded Moorman after a number of near misses, although he will be a little more than compensated by his prize of $204,000 following a chop deal.