Dave Colclough - UK Legends of Poker Dave Colclough aka El Blondie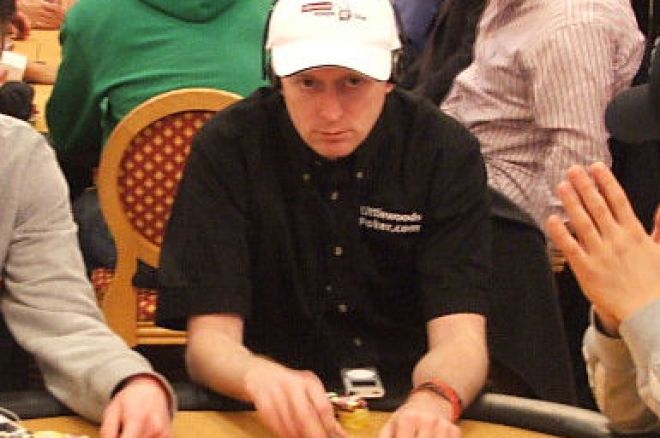 One thing that seems to be a pertinent theme when making the status of a Pokernews UK Legend of Poker is having a memorable nickname. This is why we are very pleased to induct Dave 'El Blondie' Colclough into the ranks of the biggest players in the UK. The Welsh professional is another one of the big names that has managed to dominate during the pre and post internet poker boom.
A former computer programmer, Colclough was a regular on Late Night Poker, where he made the grand final in series 5. El Blondie is recognised as being well skilled in many forms of poker, in particular he is recognised as one of the top Omaha players in the World. He has always been a contender in the European Poker Rankings year in year out, having won the player of the year award in 2003 and even making the top ten in last year's rankings.
Colcough has narrowly missed out on some major titles since the turn of the millennium, he made PLO and PLHE final tables in 2000 at the WSOP, coming runner up in the latter. He again made back to back Omaha final tables in 2003, coming second again in one of them and has made a further two PLO final tables at the World Series since. Colclough is recognised as one of those players in the group of 'Best players not to have a bracelet' and most experts think a PLO title at the series is still within his grasp. He also has a final table in the WPT Paris to his name.
Giving something back to the community, Colcough is the co creator of the Blondepoker forum and a popular face on the circuit. He elected to leave Blondepoker to concentrate on his poker playing but is still a key figure in the UK community, and was one of the many Dusk Till Dawn sponsored players to do their bit to support the licensing of the club.
With over $2 million in tournament winnings, Colcough took down the GUKPT Manchester Leg in 2007. An event where I was fortunate enough to play at his table for all of the penultimate day and witnessed him dominate the table while still remaining a perfect gent throughout. Still a regular on the UK and World circuit, don't be surprised to see El Blondie near the top of the European Rankings by the end of the year.