UK Players Win Big in Las Vegas Outside of the WSOP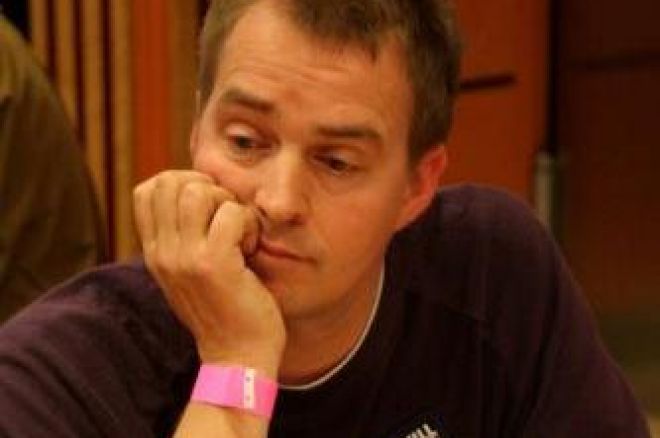 We may well remember the 2009 World Series of Poker as the year of the Brit for the three bracelet haul (and counting) we have enjoyed so far. But the WSOP is about so much more than the bracelet events at the Rio and this year the UK players have been notching up a fair few big results in the many festivals held elsewhere in Las Vegas.
UK Legend Mad Marty Wilson was one of the first players to win big, when he won the $150 No Limit Event of the 3rd Annual Binions Poker Classic for over $9,000.
The Caesars Palace Mega Stack Series was a good venue for the fortunes of UK Players, as Dennis Clough of Wakefield won a $300 event for $9,000. Paul Brammar and Adrian Pollard are two other UK players who won $300 events in this festival, for impressive scores of $17,000 and $14,000 respectively.
The Venetian Deep Stack Extravaganza has always been a good festival for UK players and this year is no different. Richard 'Action Man' Trigg (One of the infamous 'Shrewdies') came 2nd in one of the opening $500 events for an impressive $43,000 and Jon Kalmar came 4th in one of the $500 events for $19,000.
Carlo Citrone has been doing very well in this particular festival, his biggest result thus far being a $57,000 score coming 2nd in the $1,000 event. Hitsquad member Charles Chattha also came 2nd in one of these events, one of the $300 tournaments for $36,000.
Fellow HitSquadder Karl Mahrenholz had a huge result in the $500 PLO, which he won for over $41,000. The biggest result of the Venetian Series, however, has to be none other than Julian Thew who won a $500 event in the series for a whopping $90,000, which ended a long dry spell for the legendary UK pro.
Elsewhere the Bellagio are holding their Bellagio Cup Festival which began this month and there are already two big UK results to report. Surindar Sunar took 3rd in the $2,000 no limit event for over $38,000 and Ian Woodley scored big in the $1500 event, which he won for $59,000.