Poker Million Starts Today, Paradise Series of Poker Schedule and Freerolls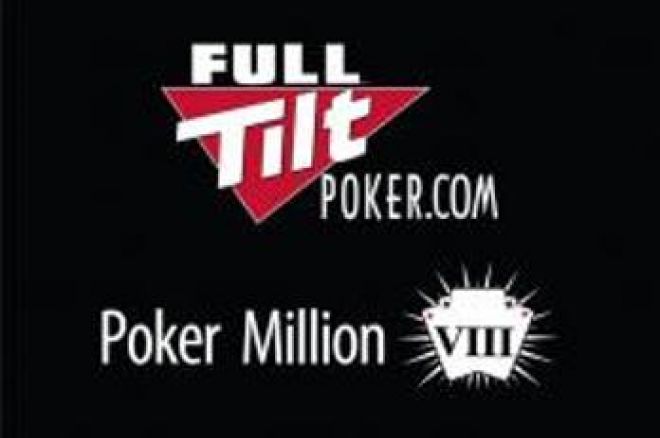 Poker Million Starts Today
The WSOP still isn't over and the world poker elite are already migrating to the UK for the 2009 Poker Million in London. Full Tilt Poker are the new sponsors and as a result, some of the biggest names in poker can be expected in every heat and this is already looks the toughest Poker Million ever.
The first heat includes Annette Obrestad, Mike McDonald, Julian Gardner and Ram Vaswani but the real show stealer could be heat 2 this afternoon. Luke 'Fullflush' Schwartz finds himself in a heat with our very own Tony G, with two of the most notorious trash talkers in poker locking horns it will certainly be must see TV.
The first six heats look like this right now (But considering some of the names are in Vegas still, may be subject to change):
Heat One – July 15
Ram Vaswani, Mike McDonald, Julian Gardner, Annette Obrestad, Soraya Homam, Full Tilt Poker qualifier
Heat Two – July 15
Bill Edler, Mark Vos, Luke Schwartz, Tony G, John Duthie, Matthew Denmark (Full Tilt Poker Qualifier)
Heat Three – July 16
Ross Boatman, Ali Sarkeshik, Richard Ashby, Mel Judah, Tony Bloom, Full Tilt Poker qualifier
Heat Four – July 16
Roberto Romanello, Lee Watkinson, Marco Traniello, Paul Zimbler, Liam Flood, Adam Carey (Full Tilt Poker qualifier)
Heat Five – July 17
Joe Beevers, Joao Barbosa, Roland De Wolfe, Nam Le, John Tabatabai, Full Tilt Poker qualifier
Heat Six – July 17
Gavin Smith, Andy Bloch, James Akenhead, Chino Rheem, Juha Helppi, Full Tilt Poker qualifier
Paradise Series of Poker Schedule and Freerolls Announced
The full schedule for the forthcoming Paradise Series of Poker has been announced. The summer festival takes place at the International Club in London and is sponsored by Paradise Poker between August 24th and September 8th. The two weeks of poker is a perfect warm up to the WSOPE and includes a HORSE event, PLO comps and a £10,000 added £1000 main event. There are also satellites a plenty and Paradise Poker will be giving some seats away for free. They are hosting a 1000 FPP freeroll on August 9th with 3 seats guaranteed plus £300 expenses as well as a VIP freeroll for silver VIPs and one for gold VIPs.
Paradise Series of Poker Schedule
Monday 24th August 7pm: £20 NLH Rebuy (Satellite to £300 NLH GSOP)
Tuesday 25th August 2pm: £20 NLH Rebuy (Satellite to £300 NLH GSOP)
7pm: £20 NLH Rebuy (Satellite to £300 NLH GSOP)
Wednesday 26th August 5pm: £10 NLH Rebuy (Satellite to £200 NLH)
7pm: £200 NLH Freezeout
Thursday 27th August 7pm: £100/£50 NLH
Friday 28th August 7pm: £50 PLO Rebuy
11pm: £20 NLH Rebuy (Satellite to £300 NLH GSOP)
Saturday 29th August 4pm: £300 NLH Freezeout - Day 1
Sunday 30th August 3pm: £300 NLH Freezeout - Day 2
7pm: £50 NLH Freezeout
Monday 31st August 3pm: £300 NLH Freezeout - Day 3
4pm: £100 NLH Freezeout
Tuesday 1st September 2pm: £50 NLH Rebuy (Satellite to £1000 NLH)
7pm: £50 NLH Rebuy (Satellite to £1000 NLH)
Wednesday 2nd September 5pm: £10 NLH Rebuy (Satellite to £200 NLH)
7pm: £200 NLH Freezeout
Thursday 3rd September 2pm: £50 NLH Rebuy (Satellite to £1000 NLH)
7pm: £100/£50 NLH
Friday 4th September 2pm: £50 NLH Rebuy (Satellite to £1000 NLH)
7pm: £300 Double Chance PLO
11pm: £50 NLH Rebuy (Satellite to £1000 NLH)
Saturday 5th September 4pm: £1000 NLH Freezeout (£10k Added) – Main Event Day 1A
Sunday 6th September 4pm: £1000 NLH Freezeout (£10k Added) – Main Event Day 1B
7pm: £50 NLH Freezeout
Monday 7th September 4pm: £1000 NLH Freezeout (£10k Added) – Main Event Day 2
Tuesday 8th September 4pm: £1000 NLH Freezeout (£10k Added) – Main Event Day 3
7pm: £200 H.O.R.S.E Freezeout