London Poker Circuit & British Poker Masters Results + more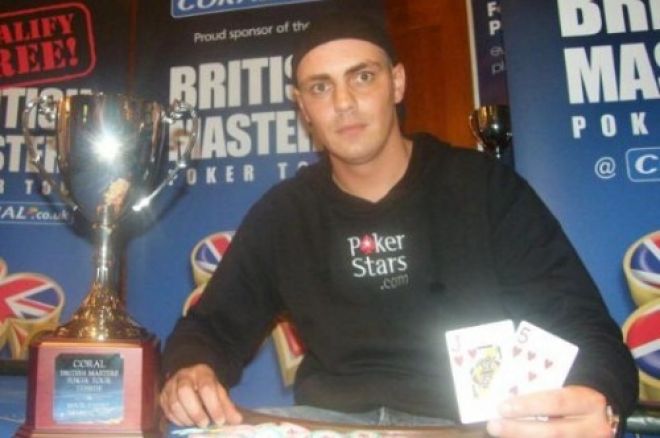 Mark Trett wins British Masters Poker Tour Teeside
108 players descended on the Gala Casino in Stockton-On-Tees over the weekend for the latest leg of the British Poker Masters Tour. The tour is yet to sell out but is getting closer and closer to doing so (And probably will in the next stop in Nottingham, which is a real hub of UK poker) and included a field that saw former European player of the year Ash Hussein at the final table. In the end it was Newcastle regular Mark 'the threat' Trett who took the trophy and the £12,650 first prize.
The next stop of the tour is in Nottingham at the Gala Casino, beginning on the 14th of August
1st Mark Trett £12,650
2nd Dom Mahoney £10,000
3rd David Swan £10,000
4th James Gray £9,000
5th Dave Maudlin £3,400
6th Lee Danaher £2,500
7th David Hudson £1,850
8th Jimmy McColloch £1,400
9th Ash Hussein £1,150
Picture Courtesy of AWorldofPoker
Nick Jenkins wins London Poker Circuit Super Stack Series
Over on the other side of the country, the London Poker Circuit relaunched their tour with a £750, 20,000 starting stack main event over the weekend. James Akenhead was in attendance, as were the Boatman brothers, but the field was still relatively small at 31 players. Only one online satellite entry was in the field, which may be the key to the small field, but once again all in attendance enjoyed a very well organised and good natured event.
The winner was former APAT champion Nick Jenkins (Pictured here with his APAT trophy courtesy of APAT) who pocketed £10,000. This was a well deserved win, as Nick has been very vocal on the poker forums singing the praises of this event prior to playing in it, it is perhaps only right he won it:
1st Nick Jenkins £10,000
2nd James Mitchell £5750
3rd Ross Boatman £3500
4th Nicos Loannou £2500
5th Paul Murrell £1500
Poker in the Park Lecture Schedule
Poker in the Park is just a few weeks away and more is being revealed about the schedule. Now a schedule of all the FREE lectures that are taking place has been revealed. The event takes place on August 13th and 14th and the big names taking lectures looks like this:
Thursday, August 13th
17.15 Jamie Gold
18.00 Peter Eastgate
18.45 Annette Obrestad (TBC)
19.30 Nik Persaud
20.15 Neil Channing
Friday, August 14th
12.30 Jamie Gold
13.15 Alex Rousso
14.00 Nik Wealthall
14.45 TBC
15.30 Liv Boeree
16.15 Tony Cascarino
17.00 Michael Greco
17.45 Paul Jackson
18.30 John Tabatabai
19.15 Marc Goodwin
20.00 Ian Frazer
20.45 Jamie Gold
"The line-up we have at Poker in the Park is the kind of line-up you'd expect to see at one of the world's major tournaments. If you wanted to pay these players individually to teach you how to play poker you'd spend over £100,000! At Poker in the Park you can learn from the best of the best for FREE," said event organizer Michael Caselli