JP Kelly - Interview with UK Bracelet Winner John Paul Kelly

Barry Carter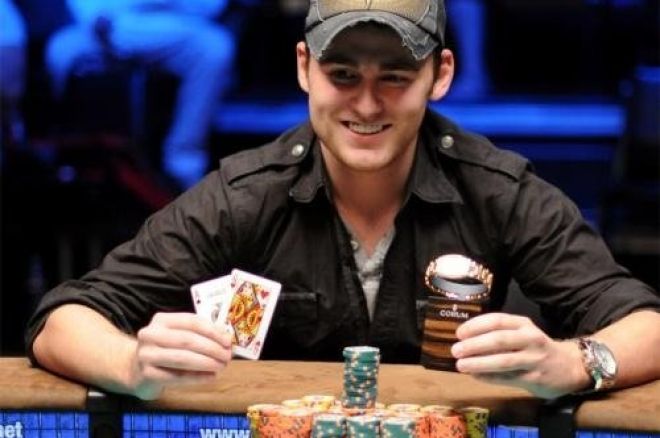 James Akenhead might be getting all the attention in the UK right now, but the UK have enjoyed their best year ever at the World Series of Poker with 3 bracelets already in the bag. The young man that kicked that off was none other than John Paul Kelly, who won the $1500 Pot Limit Hold'em event for $194,434.
Pokernews: You are now back in the UK....has it sunk in yet?
JP Kelly: It was really weird actually, because I won the bracelet towards the start of the series, it now seems like a really long time ago. I've been following James Akenhead like everybody else has and that makes it seem like ages ago. I had a night out the day I won, then I collected the bracelet at the ceremony the next day and then I played again that same day.
PN: Did playing as a bracelet winner feel at all different at the tables?
JP Kelly: Not really, I had a deep run in a PLO event but other than that I didn't play that well after the win, I felt I was making really good decisions in the event I won but I didn't feel like that in the ones after it. I pushed things a bit too hard; I rushed things, towards the end it was like I was trying to just see out the end of the series. I should have had more time off, I shouldn't have played some of the events I did.
PN: Was the bracelet the be all and end all of your trip to Vegas before you went?
JP Kelly: I always felt I had a chance, if you are going to go out there you have to play with the expectation you can win. I decided this year to study my tournament game a lot more and when I got deep I felt like I had a big edge.
PN: All eyes are on James Akenhead right now, would you swap places with him? Give up your bracelet for a short stack at the main event final?
JP Kelly: It's funny, I wonder what he would say if you asked him the same question, I know how gutted he was to miss out on a bracelet last year in such a harsh way. It's a different sort of achievement, his is definitely more high profile, but I wouldn't swap with him. I remember being really excited when I got deep in the main event last year; I remember asking Jon Kalmar how it exciting it was to make the final table when I was in the last 300. But I am very proud of what I have achieved and James should be too.
PN: Pot Limit Hold'em is considered a British Game (Hence two bracelets in it for the UK this year) do you wish there were more games readily available in this format?
JP Kelly: Pot Limit Hold'em is fun for me because it doesn't get played all that much. I still like No Limit, there is so much drama in that game, but pot limit is a lot slower. A lot of players don't realise how different the two forms are, I'd like to see more pot limit events, but not all the time.
PN: You are a young man but you have been on the circuit a long time, do you still consider yourself one of the young guys?
JP Kelly: I still feel young, I still play mainly online and I don't play live that much in the UK, so I think I am still one of the young online kids. I will be playing a few more live events but I will keep a level head about things, online poker is convenient, live poker is expensive and time consuming. You can play for 2 days and still not cash in a live event, which is all time you could have been winning online. Plus I hate going anywhere for just one tournament, that's why I like Vegas, like this year, you really feel part of a group when you are out there with all the other Brits.
PN: You are well known for being a modest and humble guy on the circuit, how do you stay level headed with all this success?
JP Kelly: I have a big family and group of friends that keep me grounded, I am sure they are pretty bored of hearing about poker so we all very much treat it like we would any other job. They know that the bracelet was big, I explained to them the significance of it and they were very happy for me.
PN: So whats next for you, is bracelet 2 already in the sights?
JP Kelly: I certainly want to win something else, get a big pay day, I am already eyeing up bracelet number 2. Anyone can win one tournament but I want to prove to myself I can win another one.