UK Legends of Poker: Joe Beevers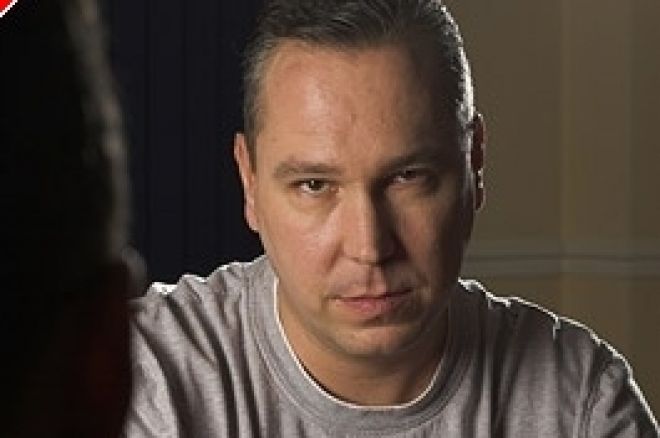 Hendon Mobster Joe Beevers was no stranger to card games from an early age, when his father taught him to count cards in Blackjack at age 10. He then became part of a Blackjack Card Counting team before he was banned from several London casinos and went on to pursue a career in finance and accounting.
It was during his time at Middlesex University that he picked up poker, playing with fellow Hendon Mobster Ram Vaswani. Beevers would run private poker games, which was where he met Ross and Barny Boatman and the most recognisable group in poker was born – The Hendon Mob. All four men became regular fixtures on the revolutionary show Late Night Poker and Beevers has made the final of which three times.
Joe's first major title was at the Masters Classic in Amsterdam in 1997 and he went on to notch up a lot of impressive results over the next 6 years, including wins in the Grosvenor Grand Challenge, an Irish Open Side Event and the 2002 British Open PLO championship. He then went on to add one of the most prestigious titles in Europe to his resume, the 2003 Irish Open championship.
His tournament record continued to rack up more and more impressive notches, he took down the Four Queens Poker Classic in Las Vegas and the Poker Nations Cup in Cardiff. He narrowly missed out on making the TV Table in the WPT Championship at the Bellagio in 2005, coming 7th. But it was 2007 that was to be his defining year to date.
Joe did us Brits proud with a 7th place finish at the World Series of Poker Europe HORSE event, what was particularly impressive was that he had next to no HORSE experience going into the event. He did one better in November by taking down the Great British Poker Tour Grand Final in what was a very tough final table.
This would have been enough for most players, but not for the man they call The Elegance, who ended 2007 on a tremendous high, by winning the Ladbrokes Poker Million VI and pocketing a cool $1 million. This was Joe's second time at the final of this event and he bested the toughest final ever assembled in the competition – Marty Smyth, Ian Cox, Julian Gardner, Howard Lederer and Liam Flood all stood between Joe and a million dollars.
To date, Beevers has won over $2.4 million in tournament winnings and is currently 9th on the English all time money list. He is also the highest ranking Englishman in the list of all time money won in English events.
Beevers not only dominated poker in the UK way before the internet boom, he has adapted to the next generation of the game and has improved as a player while a lot of old school players have fallen by the wayside. He is also a brilliant businessman and is considered the heart of the Hendon Mobs popular tournament results database.
Ed note: Follow Joe Beevers on the road to poker fame and fortune when you join Full Tilt Poker