JJ Hazan - Interview with Dragons Den Hopeful JJ Hazan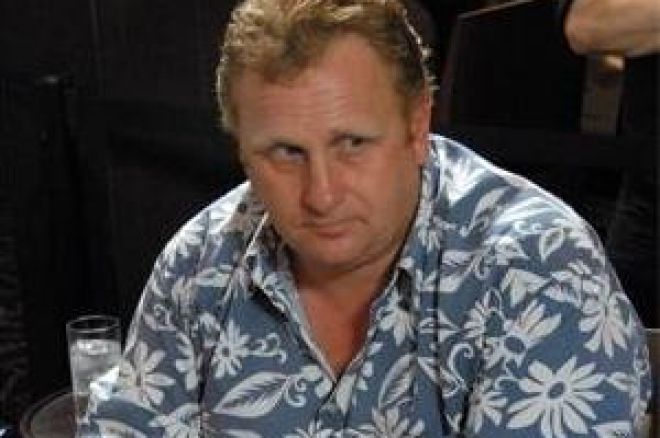 Well, the Dragons were out but we are still in as we talk to Dragons Den hopeful JJ Hazan who appeared on the hit BBC show tonight. The Dragons didn't seem to think it was a sound investment and rejected his proposal, but his pitch was probably better than a lot of us thought it was going to be.
Pokernews: You were pretty well known in poker circles anyway before the show, but for those that don't know, give us a brief history of your origins in the game.
JJ Hazan: I have been playing poker for more than 25 years, first being introduced to the game at the age of 18. Back then Texas Hold'em had not reached today's popularity, so in the home games I mainly played with friends playing 5 Card Draw and 7 Card Stud. I then practiced my NLHE skills in and around London at venues such as the legendary Dungeon and Gutshot Club, but only recently feel I have started to 'really' understand the game. I believe I am a solid mixed game player with cashes in The World Series of Poker and the Aussie Millions to back this up. I am also the current London masters Omaha HiLo Champion.
PN: What prompted the Dragons Den pitch? Was it after a bad patch or did you think you had the pitch to win them over?
JJ Hazan: I felt that the idea of approaching the Dragons with a pitch to back me for £65k in return for 40% might be of interest to both the Dragons and to BBC viewers. I am a family man with a good name in poker, so I felt I could 'represent' the industry well to the wider viewing public. I went through a positive audition and the producers liked the pitch and the idea. I had to go through loads of due diligence (do you know how hard it is to persuade someone that casinos pay out a £20k win in cash!) After all, no one had done it before and if they liked the idea, then the offer was a good one. My return over the past 2.5 years has been $580k from a total investment of $55k.
PN: Did you think they would be receptive to the idea of funding a gambling pursuit?
JJ Hazan: I did some background research and found out that Theo and Duncan both play a bit. In fact, I was invited to a charity poker tourney in London the week before the Den and heard that Duncan was going to be playing, so decided against going as you are not allowed to know/meet any dragons beforehand. Duncan owned 3 casinos until quite recently! I knew Deborah and Peter wouldn't be interested and they proved it very quickly! I tried to angle the pitch as a business investment but it was hard as they didn't see it as one. James said I did a very good pitch but it wasn't for him, so no dosh!
PN: Was it nerve wracking to stand up in front of them? Lots of people fall to pieces when they go on the show.
JJ Hazan: I wrote a script and rehearsed hard. My professional work is around helping corporate executives make pitches and presentations, so I felt confident. I felt ready. However, it a completely cold pitch, in that the Dragons do not get to know anything at all about me or my pitch, so it was still nerve-racking. I wasn't worried about their questions or their usual sarcasm as I can usually give as good as I get. I did tie up at the beginning of the pitch but used breath control techniques to get it back. I even remembered all my lines!
PN: Why didn't you go to the poker community/a staking website instead?
JJ Hazan: The problem with most poker community backing is that they tie you into on-line play and I am very much a live player and am not so effective on-line. Even Neil Channing's BlackBelt Poker is based around rakeback and I think they must play a minimum of 30 hours on-line a week, which is fine for most but not me. I still work and love my job. I have had some private backing for certain tournaments over the last couple of years and have been pleased to give most of them a good return. However, piecemeal backing is not good for player or backer. It's too hit and miss. I offered the Dragons 40% of 30 specified tournaments over the year, which I felt would increase the chances of a good return for us all. You need a spread of tournaments to guarantee success. My record is 1.5 cashes in 5 major tournaments (30%) I have played, which stands up pretty well.
PN: So is that it with your quest for backing?
JJ Hazan: I have been signed up with poker agency Poker Icons and am still looking for a backer, so please give them a call if is anyone interested!
[I]Exclusive Footage of the Promo Video JJ filmed for the BBC[/B]