Dublin Beats London Again in Top Poker Destination Award + more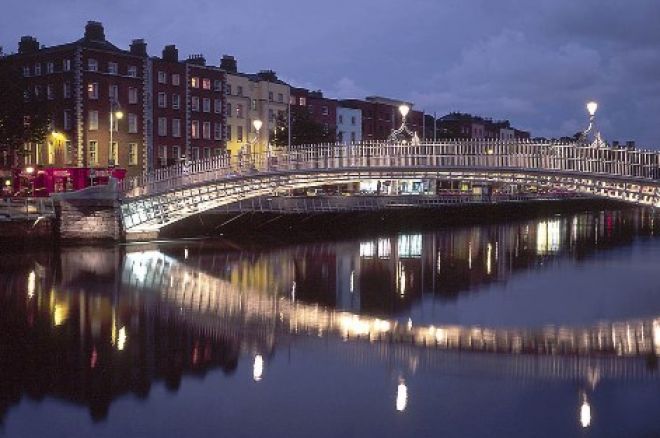 Dublin Voted European Capital of Poker Again
For the 2nd year in a row, Dublin has pipped London to the European Poker Capital award, as voted for by Bluff Magazine. London was once again second place, beaten by a city that was praised for the unbridled enthusiasm Dubliners have for poker. The city also won because of the player friendly tournament structures and variety of card clubs available. It certainly is true that Dublin is not only one of the most fun places in the world to play, but also offers a huge range of deep structured events throughout the year.
"It'll always be a close run thing between Dublin and London for top spot, but we just had to give it to the Irish again this year, simply because we're always overwhelmed by the enthusiasm we encounter for the game whenever we visit," said Philip Conneller, editor of Bluff Europe. "Dubliners are mad for it, and in Ireland poker seems so much more of a passion than elsewhere. Even the table banter is just – well – better."
Coming up will be London's best chance at snatching the title in 2010, as we have the World Series of Poker Europe followed by the EPT London on the horizon. Add to that a variety of festivals including the Paradise Series of Poker, the London Poker Circuit and the GUKPT Grand Final and we might just have a winner this time next year.
London Poker Circuit Schedule Changes
Following customer feedback, the fortnightly Mayfair Maul tournaments and monthly Super Stack Series (Part of the London Poker Circuit) at the Kensington Close Hotel in London have announced the following schedule changes:
Mayfair Maul (Fri 31 July, Fri 14/28 August)
Will remain the same at £250 with 5000 chips, however will have an optional rebuy or add-on at the end of level 2 for an additional 5000 chips. Start time now 7.30pm, 50 capacity
Super Stack (Fri/Sat/Sun 14/15/16 August)
Main event remains unchanged other than start time of 2.00pm
Side event set at £50 +£10 NLHE dealer dealt, 2500 starting chips, one optional add-on of 2500 chips at start for £5, one rebuy during or add-on at the end of level 4 for an additional 5000 chips, 150-200 capacity, start 7.30pm