Poker Player Asks for Backing on Dragons Den, Cardstacker Brings Ben Ben to Vegas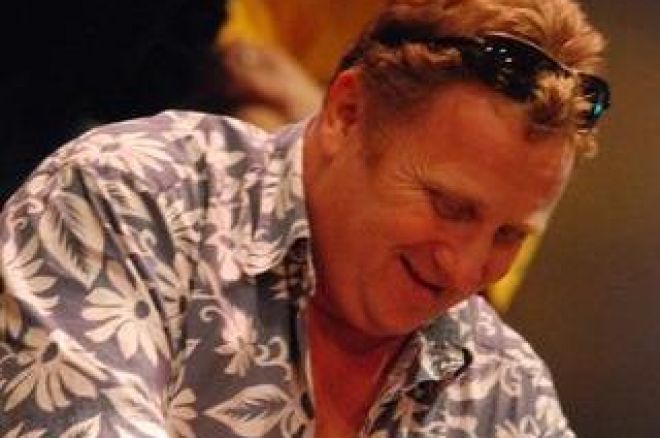 JJ Hazan on Dragons' Den
Make sure you set your Sky Plus to BBC 2 next Wednesday, as a popular UK player will be put under the scrutiny of the Dragons' Den entrepreneurs. Jerain 'JJ' Hazan, a London based player who was a regular at the Gutshot, is appearing on episode two of the new series, to ask for backing on the live circuit. He commented on several forums:
"I will be appearing on BBC 2's Dragon's Den on Wednesday 22nd July (Episode 2) at 9 pm, where I am pitching for £65k backing for playing poker tournaments. Apparently, I am one of the longer stories in it. Luckily, I will be on holiday, so will not be here to experience the embarrassment and shame..."
Normally this would be something of a surreal story, but poker players are no stranger to the Den. In an early series, Steve Bellis successfully negotiated a deal for his Nutz Poker League and was the first contestant in history who managed to walk away with more funding than he originally asked for. However, after the show the Dragons and Steve never actually put pen to paper.
JJ is a pretty successful player with over half a million dollars in live cashes (Including 2nd in the Masters Classic in Amsterdam for €355,500) but judging by the tone of his forum post, it doesn't look he got the staking he was looking for. The nature of the pitch (Gambling) is the sort of thing that the Dragons do like to lay into, and they will surely ask why he needs the backing if he is so good. It also begs the question why he hasn't sought backing from other players or staking sites. One thing is for sure, he is a bit of a colourful character and it will definitely be one to watch next week.
Card Stacker Recreates Big Ben in Vegas
Betfair Poker brought a piece of London to Las Vegas during the World Series of Poker last week. Cardstacker Bryan Berg used over 600 decks of playing cards to create the 7ft by 12ft monument in the Rio over 5 days. Thanks to Betfair for this significantly speeded up footage of the impressive feat.
Richard Bloch, International PR Manager, Betfair.com commented. "Bryan Berg's London card creation is the ultimate celebration of the World Series of Poker Europe and show's he holds all the Aces when it comes to creating the most exciting card sculptures in the world. This incredible house of cards will mark the countdown to the World Series of Poker Europe presented by Betfair and will give the public a taste of tension and excitement that WSOPE brings to London each year!"