Christopher Phillips wins DTD Deepstack, London Poker Championships Begin + more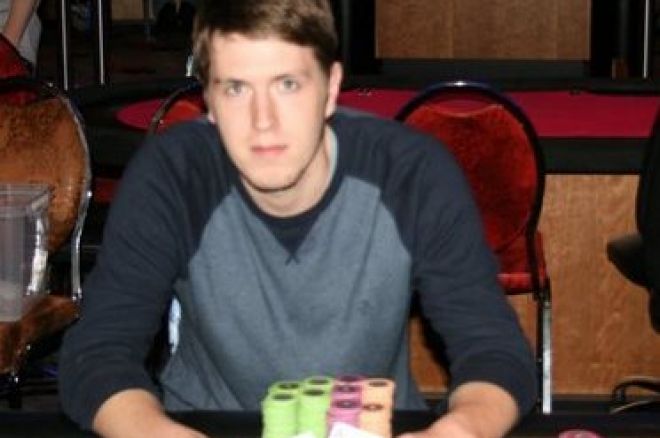 Christopher Phillips wins DTD Deepstack
Just about every UK live event is under scrutiny at the moment with attendance numbers down across the board, but perhaps none more than Dusk Till Dawn who are really under the microscope right now. Not only are rumours abound that they will soon be closing, they have also recently missed some big guarantees and last weekend, their monthly deepstack £100,000 guaranteed weekend, did of course clash with the WSOP Main Event.
But it was business as usual and DTD once again recorded a massive turnout for their monthly mini festival. An impressive 322 players bought into the £300 £80,000 guaranteed main event creating a £96,600 prize pool. The tournament was won by Christopher Phillips, a newly graduated student from Bath, who dominated the final table and refused a deal, scooping a massive £28,324.

1 Christopher Phillips £28,324
2 Darren Hodson £16,559
3 Tom Underwood £9,935
4 Andrew Purser £6,972
5 Gurdeu Millan £5,229
6 Nigel Turver £3,922
7 Lorenc Boci £3,050
8 Desmond Jonas £2,179
9 Michael Wernick £1,743
Photo courtesy of the BlondePoker Forum
London Poker Championships Begin Today
Another major festival begins today in London, proving once again that UK poker doesn't stop just because the main event is taking place. The Grosvenor Victoria London Poker Championships & Unibet Open starts today at The Vic and promises to be two weeks of varied poker action, including Omaha, hi/lo and a rare dealer's choice event.
The centrepiece is the £2,500 Unibet Open which is a four day affair with around 150 online qualifiers on their way from sponsor Unibet Poker. You can still win your seat at Unibet Poker. There is also £320 super satellite at the Vic on Wednesday 15th July, which is likely to generate 12-14 seats, but players may also buy in directly from the cash desk at the casino
The Grosvenor Victoria London Poker Championships
6th July - £300 NLH Freezeout
7th July - £100 NLH Rebuy
8th July - £200 NLH Freezeout
9th July - £100 PLO Rebuy
10th July - £100 PLO Hi-Lo Rebuy
11th July - £500 NLH Freezeout - 2 day event
12th July - £300 NLH Freezeout
13th July - £100 PL Dealer's Choice Rebuy
14th July - £200 NLH Rebuy
15th July - £320 NLH Super Satellite to Unibet Open
16th July - £2,500 NLH Unibet Open Day 1a
17th July - £2,500 NLH Unibet Open Day 1b
18th July - Unibet Open Day 2
19th July - Unibet Open Day 3
888 Launches 888 Safe
888 Poker have today set a new standard for information about online gaming safety. 888 Safe is a new website where poker players can learn more about safe deposits, fair gaming and data security.
The Fair Gaming section explains how 888 are dedicated to ensuring that their gaming software is fair, and that the people that play on the site are also playing fairly. 888Responsible reveals how 888 have made it their goal to help players enjoy gambling as a hobby, preventing underage players from gambling, and helping those who may suffer from addiction.
The SafeDeposits and Data Security sections explain the workings of the 888 payment and account systems, giving users everything they need to ensure they are confident that their payments are being handled in a safe and secure manner, and helps players to maintain safe accounts.
888 Poker's Senior Vice President Regions, Itai Pazner said: "At 888.com we believe that entertainment and safety come hand in hand. Our players' welfare has always, and always will, come first."