Richard Ashby on a Heater, British Masters and London Poker Circuit Start Tonight!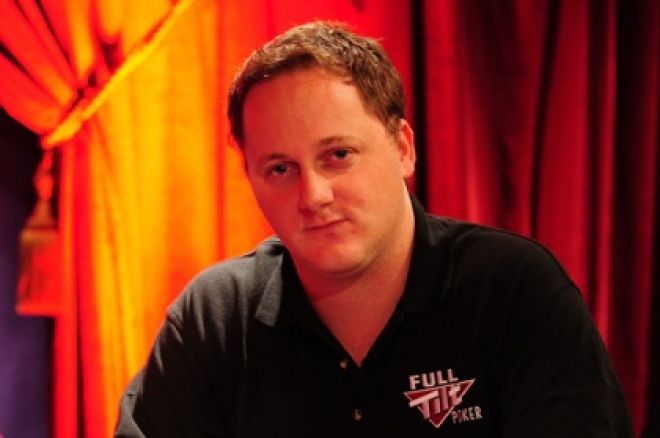 Richard Ashby Dominating High Stakes Games in July
He was one of the big winners last year in the nosebleed games on Full Tilt Poker but Richard 'Chufty' Ashby had been having a relatively quiet (by his standards) 2009. But this month, as the big games on Tilt have started to pick up again, Ashby is the biggest winner overall in the high stakes games this month.
'Chufty' is a well known PLO specialist and is up around $317.805 this month in Omaha alone. But he has really made waves in the mixed games like the HORSE tables and the 7 Game mixed limit games that the high stakes pros are favouring these days. Ashby is up $564.310,15 in these games this month, and overall he is $881.754,65 better off in July, which makes him the biggest overall winner in the high stakes games. It's great that a UK player is doing so well in the mixed discipline games that are frequented by only the very best players and who knows, this might mean we have a serious contender in the $50,000 HORSE Championship in a year's time.
British Masters Poker Tour Teeside Today
It's hard to believe that this brand new tour is already on its third leg, as the Gala Casino at Stockton-on-Tees hosts the next leg of the British Poker Masters Tour today. The festival begins with a £200+£20 side event tonight at 6pm, with the £500+£50 two day main event underway tomorrow at 3.00pm. There is also a £100+£10 side event to finish things off on the Sunday.
Don't forget that Coral are adding £1,000 to every main event and a £10,000 sponsorship package will be contested for each one of the 6 main event winners later on this year. Add on to this some notoriously soft fields and a superb atmosphere to boot on this tour, and this could be a great way to spend the weekend if you nearby.
London Poker Circuit Super Stack Series Tonight
It's a good weekend for live poker in the UK, as at the other end of the country as the London Poker Circuit will be hosting their newly relaunched 'Super Stack Series'. After a disappointing start, the tour listened to feedback and made some major changes to its format, which now has a £750 2 day main event which boasts a staggering 20,0000 starting stack at 4.30pm on Saturday. They are also hosting a £300 double chance freezeout tonight at 9.30pm.
Word has it that the Boatman brothers and November Nine hero James Akenhead have already confirmed their attendance. The festival takes place at the Kensington Close Hotel & Spa in London.