Can James Akenhead Make the November Nine?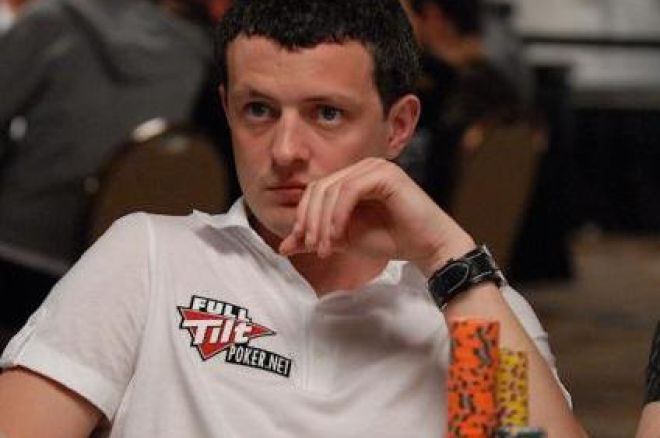 The penultimate day of the WSOP Main Event (Before the final table) saw 64 players become 27 in surprisingly quick time. Normally at the business end of a big tournament like this you expect the play to slow down as the prospect of sponsorship opportunities and monster payouts are on the horizon, but this was total carnage. Players were busting thick and fast like it was a £5 rebuy rather than the biggest tournament in poker.
The play did slow down, however, as we tried to lose the final player of the day as the money ladder was an impressive $99,000. This money bubble was exploited by the big chip leaders including one major thorn in everybody's sides - Phil Ivey! The poker icon is 4th in chips and without doubt the favourite to win the event outright.
Unfortunatley we lost two of our hopes, up and comer Adam York and veteran Jeff Duvall. They ended the day busting in 41st and 42nd place respectively and both men took a handsome $178,857 home for their troubles, along with the praises of their countrymen. Well done to both those men.
But excitement is really starting to grow for the last Brit standing, James Akenhead. He is regarded by many as one of the most naturally gifted young players in the UK (Mickey Wernick has even compared him to Stu Unger) and has tasted WSOP success before when he came 2nd in the $1500 No Limit event last year. He is currently 11th in chips and all eyes will be on him tonight as we see if he can become one of the November Nine. At the very least he has won a minimum $352,832.
Come on James, you can do it son! The prospect of a James Akenhead and Phil Ivey final table is mouth watering for anyone who knows poker and with the hype that comes with the November Nine, it could be great for UK Poker (As well as setting James up for life no doubt).
You wanna watch it? The only place to follow Akenhead is our world class Live Updates.
WSOP Main Event Chip Counts
Moon, Darvin 20,160,000
Kopp, Billy 15,970,000
Begleiter, Steven 11,885,000
Ivey, Phil 11,350,000
Schaffel, Kevin 11,245,000
Saout, Antoine 11,135,000
Shulman, Jeff 10,170,000
Buchman, Eric 10,005,000
Robbins, Jamie 9,795,000
Lamb, Ben 9,410,000
Akenhead, James 8,615,000
Cada, Joseph 6,565,000
Calderaro, James 6,475,000
Lichtenberger, Andrew 5,625,000
Ludovic, Lacay 5,610,000
Zackey, Warren 5,485,000
Mattes, Marco 5,285,000
Vedes, Tommy 5,070,000
Smith, Jordan 4,510,000
Esfandiari, Antonio 4,470,000
Tavelli, Ian 4,385,000
Tamayo, Jonathan 3,300,000
Habbak, Jesse 2,750,000
Caragiorgas, George 1,615,000
Maimone, Nick 1,545,000
Margets, Leo 1,530,000
Balmigere, Francois 1,440,000