Akenhead Leads Brit Pack on Day 5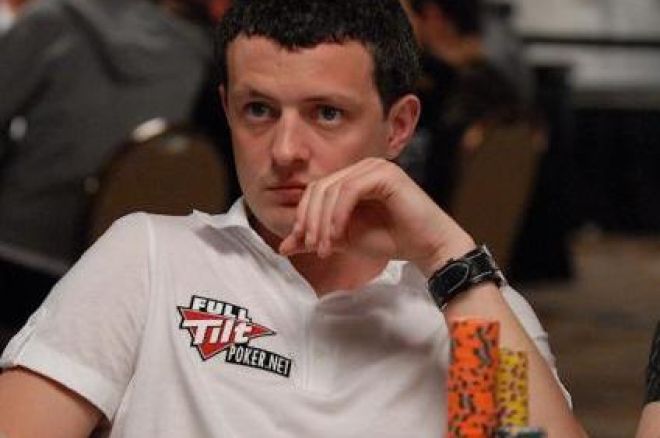 The bubble has well and truly burst and now there are just final tables and bracelets on everybody's minds. 185 players remain in the 2009 World Series of Poker Main Event after day 5 and we have just 10 UK players remaining in the field. All of whom are guaranteed at least $36,626 and by the end of tonight we can expect to see them eyeing up 6 figure scores.
Leading the Brit Pack is none other than James Akenhead, a young man with a great deal of expectation on his shoulders. He has been up with the big boys for several days and many UK players regard him to be one of our most talented exports to the WSOP. Last year he came second in one of the largest $1500 bracelet events ever, losing out on the infamous 10-4 vs AK hand that saw Grant Hinkle hit quads with the 10-4. Akenhead ends the day 9th in chips overall with over 2.6 million.
Another talented young player, Jamie Brown, who has notched up several final table finishes in the GUKPT is behind him with just over 1 million and a real dark horse in this event. Jeff Duvall, Ian Woodley and BlackBelt Poker Brown Belt Adam Latimer all ended the day with over a million in chips.
Other big UK names left in the field include Karl Mahrenholz and Michael Greco. You can see how they all do live from tonight as we continue our exclusive Live Updates.
Day 5 UK Chip Counts
Akenhead, James 2,692,000
Brown, Jamie 1,109,000
Duvall, Jeff 1,087,000
Latimer, Adam 1,052,000
Woodley, Ian 1,005,000
Lightman, Sarne 889,000
Mahrenholz, Karl731,000
York, Adam 572,000
Greco, Michael 518,000
Stacey, Dwayne 410,000