UK Agent Wants Lisandro, Arson Suspected in Blackpool Casino Fire + more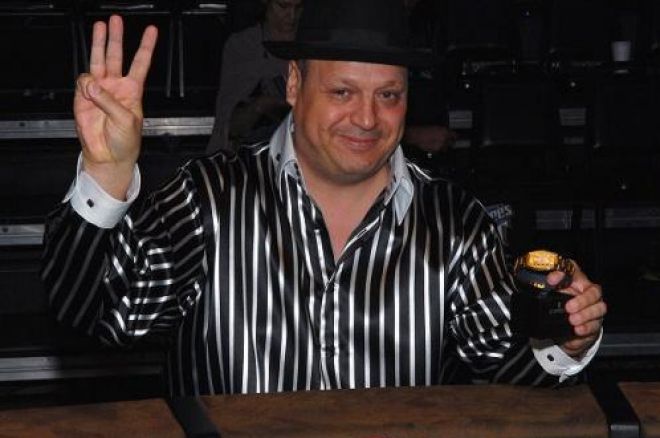 UK Poker Agent Wants Lisandro
In an open letter to 4 time WSOP bracelet winner Jeffery Lisandro, Nick Ferro of Check-Raise Management has made a bid to sign up the 2009 World Series player of the year. Ferro already manages Andrew Feldman, Richard Ashby, Sammy George and Jude Ainsworth and has made the offer after hearing in UK magazine Poker Player how Jeff is struggling to secure a sponsor despite his three bracelet haul at the WSOP this year.
Ferro Commented "I am as shocked as Jeff! He is without a doubt one of the best poker players in the world; he can play every discipline to a superb level, his record speaks for itself. If Jeff is willing to let us represent him, I'm confident I can get several offers....or I'll eat my hat...or his fedora! We hope to speak with Jeff soon, or sit down and discuss things in London at the World Series of Europe this September."
Irish Champions Challenge Cup
Tonight sees a special live event that should have the railbirds drooling in Galway. The Irish Champions Challenge Cup is a special invitational event where nine of the best players in Ireland will fight it out in a €1,000 single table tournament. All are welcome to watch the event and see who is awarded the ICC cup out of these 9 poker stars:
1. Andy Black
2. Padraig Parkinson
3. Marty Smyth
4. Tom Hanlon
5. Jude Ainsworth
6. Martin Silke
7. Fintan Gavin
8. Paul Leckey
9. Roy 'The Boy' Brindley
The event takes place at the Eglinton Casino this evening from 10pm.
Arson Investigation into Blackpool Fire
We brought you the news yesterday of a Blackpool Hotel and Casino Fire which destroyed the Paris Casino. We can tell you today that an arson investigation has been launched. It is estimated that £3 million in damages has been reported by loss assessors and the buildings are now being demolished.
Det Insp Frank Walmsley said: "At this stage the cause of the fire is unknown and we are liaising with the fire service to carry out an investigation. I would urge anyone with any information regarding the fire to contact the police to assist us with our enquires. "
He is also urging two men, believed to be in their late teens or early 20s, and a woman, who were seen at the back of the Grand Hotel to come forward. "We want them to come forward to confirm they are safe and well and to help us with our investigation."
Meanwhile, Pierre Coulon, the boss of the Paris Casino has spoken out saying ""I couldn't believe it when I saw the intensity of the fire. I knew the casino would be in trouble. I'm completely devastated by the blaze. This place was my life, I've lost everything. The firemen cannot even tell me how badly damaged it is inside, but I know the roof has caved in so it will be gutted."
Mr Coulon will be meeting with his partners and insurers tomorrow to discuss the future of the business.
He added: "I do not know what the future will be. Every day I watch them douse it more with water and wonder what will happen. It will take time that is for sure. I am devastated for my loyal staff. They have been excellent and the way they conducted themselves on the night of the fire was brilliant."