UK WSOP Update, William Hill Record Charity Online Tournament Announced + more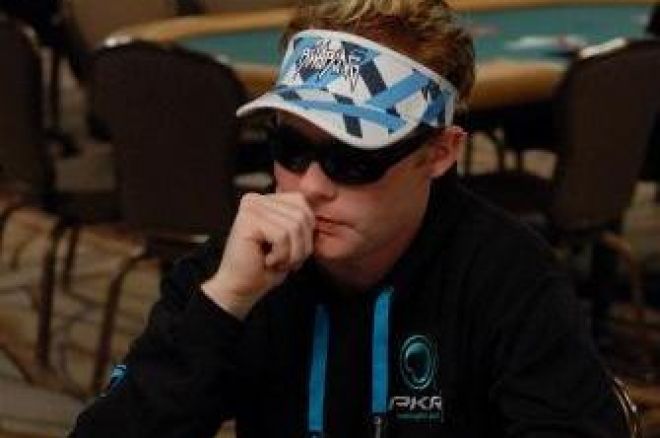 WSOP Update – All Quiet on the UK Front
After a very positive week last week, it's gone very quiet for the fortunes of the UK players out in Vegas. We have barely even come close to a final table over the last few days. All hope is not lost, however, as we are not even at the half way stage and there are a few glimmers of hope around the Rio. PKR Pro James Sudworth is in the final 11 of the $2,500 6 max event, though he will have to get moving as he is the short stack of the bunch. JP Kelly and Roland De Wolfe are also two big UK names that are at the right end of the chip counts and have made the money in the remaining 61 of the $1,500 Pot Limit Hold'em event– both of which continue tonight via our Live Updates.
William Hill to Host Record Breaking Charity Online Tournament
It is always fantastic when poker and charity mix, it's good for the reputation of the game and of course the money generated is great for the charity (Not to mention a really fun way to get involved with good causes). William Hill Poker are no stranger to charity and they are set to host a record breaking online event on the 26th of June.
The No Surrender Charitable Trust was set up by Jason Boas in 2007 who at only 33 was diagnosed with pancreatic cancer and has since raised an overwhelming £150,000. Despite his situation Jason succeeded in his vision and the No Surrender website continues to bring together young adults to support each other through the emotional distress and upheaval that a life threatening illness brings. A Fellowship in Jason's name researching cures for pancreatic cancer in partnership with University College Hospital London has also been setup.
The online event in aid of this fantastic charity hopes to attract more than 1000 players and has an expected prize pool of over $30,000, with a $10,000 VIP Trip to Vegas (two people, to fly Club World with BA to Las Vegas and relax with a 4 night stay at the legendary Bellagio Hotel) up for grabs. The online poker event costs $30 to enter with optional $20 re buys and starts at 8pm on Friday the 26th of June.
"We are always looking for new ways to raise funds and keep within the spirit of the No Surrender Trust, which ultimately is to do it having fun!" said Marc Maley, Trustee of the charity. 'Jason would have loved this event. As a city trader before he contracted Pancreatic cancer, he was hugely competitive and loved synergy between the city and a game like poker.
"It would be great to break the World Record for an online tournament, which stands at 35,000 players, took 9 hours to play out and more than 8,750 hit the money, but realistically, we'd settle for a tenth of that number and set a new British Record," said Maley. "We expect to have some celebrity players and some well known pro's who'll have bounties on them for anyone who knocks them out."
ASA Ban 'Adult' Poker Advert
The Advertising Standards Agency in the UK have been very active over the last 12 months, banning a number of adverts on TV and in print for poker rooms that appear to be glorifying gambling. Some have been justified, others have been contentious, but this week they barred one we can best describe as an 'insta-ban' candidate.
A magazine campaign for Swank Poker featured a woman cupping her breasts with the tagline "Will you hold this pair for me?", which was banned by the watchdog for linking gambling to sexual success. The campaign also suggested that "your favourite girl will play as you tell her to" at the site.
This is not the first time the poker room has got caught up in controversy, having offered scenes in adult movies as prizes in the past, and from what we can see the poker room is no longer in operation anyway. ASA banned the adverts after the Remote Gambling Association complained about them. Although I am a red blooded male, I have to fully agree with the move, as poker is currently is currently under social and political scrutiny across the world, the last thing we need is for the game to become linked with the sex industry.