Big Schedule News from the Vic, Plus Royal Ascot Poker Specials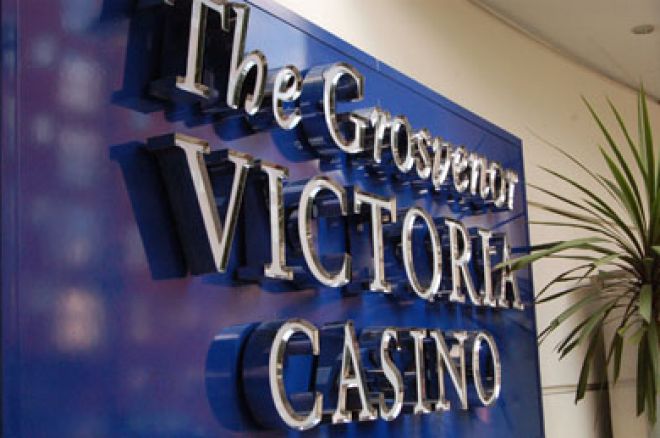 Forthcoming Events at the Vic
It's all going on at the Vic in London at the moment, as the legendary UK casino has made some major new schedule announcements. The first big UK festival after the WSOP Main Event will take place, The Grosvenor Victoria London Poker Championships & Unibet Open. This is nearly two weeks of varied events, which includes a fascinating looking Dealers Choice tournament. This will also include the £2,500 Unibet Poker Open main event. This will be a deepstacked 4 day affair and you can win your seat online at Unibet Poker, who are expecting to take 150 online qualifiers to the event. The full schedule for the London Poker Championships look like this:
6th July - £300 NLH Freezeout
7th July - £100 NLH Rebuy
8th July - £200 NLH Freezeout
9th July - £100 PLO Rebuy
10th July - £100 PLO Hi-Lo Rebuy
11th July - £500 NLH Freezeout - 2 day event
12th July - £300 NLH Freezeout
13th July - £100 PL Dealer's Choice Rebuy
14th July - £200 NLH Rebuy
15th July - £320 NLH Super Satellite to Unibet Open
16th July - £2,500 NLH Unibet Open Day 1a
17th July - £2,500 NLH Unibet Open Day 1b
18th July - Unibet Open Day 2
19th July - Unibet Open Day 3
Not only that, but next Wednesday sees the start of the new regular Sit & Go Nights. Sit & Go tournaments will run between 9pm and 12am in the VIP room, with games between £100 & £300 and all dealer dealt. They will be ten handed, with 1st place getting 70% of the prize pool and 2nd getting 30%, although the table will be invited to deal and agree a payout structure in any other way they see fit. It's really nice to see Sit&Go poker getting recognised in live card rooms, as they are often very much overlooked and hopefully these will be very popular every Wednesday night. The typical buy-ins will be something like this:
£100 + £11 - 15 minute clock - 2,000 chips
£200 + £15 - 15 minute clock - 3,000 chips
£300 + £25 - 15 minute clock - 4,000 chips
£500 + £30 - 15 minute clock - 5,000 chips ( the £500s will not be on offer initially, but will be during festivals or if there is enough demand at other times)[/I]
Finally the Vic has a new regular tournament schedule which takes effet on Monday through till the end of August. Every event over £100 will be dealer dealt:
Mondays - £50 NLH Rebuy - 7.45pm
Tuesdays - £100 NLH Rebuy - 7.45pm
Wednesdays - £30 NLH Rebuy - 7.45pm
Thursdays - £250 NLH Freezeout - 7.45pm
Fridays - £30 NLH Freezeout - 7.45pm
Saturdays - £50 NLH Freezeout - 7.45pm
Sundays - £150 NLH Bounty Freezeout - 6pm
Registration closes 15 minutes before the start times listed above, but late entries and alternates are accepted in all events. Exceptions to the above schedule are on Monday 27th July, 3rd August & 31st August, when £50 rebuy satellites to the GUKPT will be held. The above schedule will also not be used from 6th - 19th July, when the London Poker Championships Festival and the Unibet Open will take place.
Royal Ascot Poker Specials
The worlds of poker and horse racing combine once again, as it is of course Royal Ascot this week. Racing Post Poker are a brand who you would obviously associate with horse racing, and as such they are holding daily $200 freerolls in honour of Royal Ascot this week. Between now and the 20th, at 19:00GMT all you have to do is log in, and go to the 'restricted' tab in the multi table tournaments section to enter.
Ladbrokes Poker, or should we say Ladybrokes Poker, have decided to do things a little different. In celebration of Ladies Day (Today) at Ascot, they have changed their name to Ladybrokes.com and opted for a pink logo instead of red.
As well as the free to enter, ladies only, poker tournament to win a Killarney package worth €1200 on Sunday, they are also offering the fairer sex fashion and racing tips as well as posh chocs, created by master chocaltiers Hotel Chocolat, a free £10 bet, competitions to win a spa weekend at Champneys, pink mobile phones and a wealth of racing information to rival any tipster!
Samantha Alleyne, spokesperson for Ladybrokes said: "It's a great fun vehicle to showcase all that Ladbrokes has to offer to women. Killarney is a great offline events and ideal for anyone who wants to have a brilliant weekend away with pals to play poker and socialise."
Ladies' Day takes place on Thursday 18th June. The poker tournament takes place on Sunday 21 June at 6pm. Nine runners up will receive a £50 Champneys voucher