Good Day for UK in WSOP, World Heads-Up coming to London + more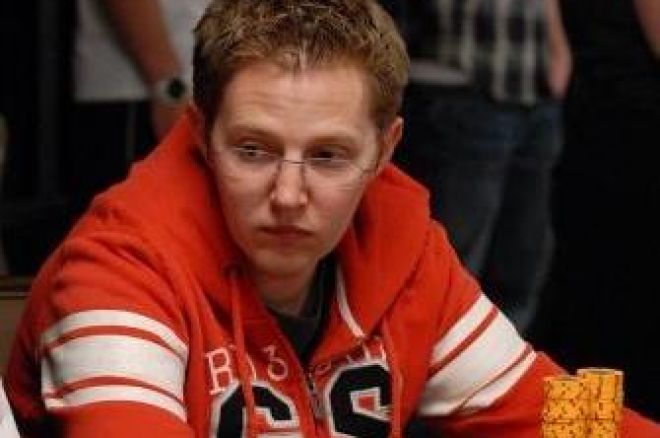 Strong UK Showing in Events 9 and 10 of the WSOP
The $2,500 pot limit Omaha/hold'em mixed game is down to 18 with a very strong contingent of UK players vying for a bracelet. This was also a big event for UK players last year and it does stand to reason that it probably should be 'our game' as pot limit hold'em was once very popular here, as is PLO.
And what a line up we have left in. John Kabbaj, Ben Grundy, Surinder Sunar and a very sharply dressed Paul Parker – all of whom are considerable Omaha players as well as being very successful hold'em tournament players. Grundy, Parker and Sunar are 3rd to 5th in chips respectively with Kabbaj being one of the shorter stacks.
Event 10 Chip Counts End of Day 2
Daniel Makowsky — 561,000
Rami Boukai — 508,000
Ben Grundy — 275,000
Paul Parker — 215,000
Surinder Sunar — 213,000
Najib Bennani — 207,000
Jamie Rosen — 178,000
Jonas Entin — 177,000
Gary Do — 166,000
Jan Collado — 161,000
Cornel Cimpan — 157,000
Amit Makhija — 126,000
Sigi Stockinger — 90,000
Pawel Andrzejewski — 81,000
John Kabbaj — 80,000
Chris Chang — 74,000
Tony Cousineau — 69,000
In other great news, we have two players left in the final 8 of the 6 max event number 9, the 6 max no limit event. Peter Gould and Praz Bansi are doing the UK proud in 4th and 6th spot respectively. Bansi is on fine form out in Vegas this year after several big scores at the Five Star World Poker Classic and is on course for a 2nd WSOP bracelet.
Event 9 Chip Counts End of Day 2
Charles Furey – 169,0000
Bryce Yockey – 148,9000
Carman Cavella – 105,9000
Peter Gould – 780,000
Bryn Kenny – 656,000
Praz Bansi – 630,000
Ken Aldridge – 411,000
Manny Minaya – 339,000
You really would fancy any of these guys against the field in these events and we will be watching them intently tonight at our exclusive Pokernews Live Updates.
World Heads-Up Championships coming to the Vic
This is a great coup now for UK poker, as the World Heads up Poker Championships are coming to London. Last year the event, which normally takes place in Barcelona, was unable to get a TV sponsor and this year it seems as changes are being made, as it is coming to the Vic. It will take place between October 25th and November 1st and will be the centre piece of a major festival at the Vic and is expected to have a buy-in around £3000. It looks like the Vic could be the new home of heads up poker, after a very successful GUKPT Heads Up event earlier this year.
[B]DTD Deepstack this Weekend
This weekend is a great time to stick two fingers up at the DTD closure rumours as the club hosts it monthly DTD Deepstack event. As usual there is £80,000 guaranteed in their legendary 2 day £300 main event on Saturday at 7pm and on Sunday there is the £150 side event. Anyone who thinks DTD have been wounded by the big overlay in last week's Grand Slam can think again, as the club have just announced that have increased the guarantee in the £150 side event side event to £20,000 and increased the starting stack to 6,000.
Now is a great time to get out there and show your support this weekend for the home of UK poker.
Betfred Ladies Tour hits Sheffield this Saturday
The latest leg of the Betfred Ladies Tour is in Sheffield this Saturday at the Napoleons Owlerton Casino. As usual it is a £110 event with the winner not only bagging the cash but also a place in the grand final at the end of the year, where there is a £20,000 sponsorship deal up for grabs.