UK Legends of Poker: Ben Roberts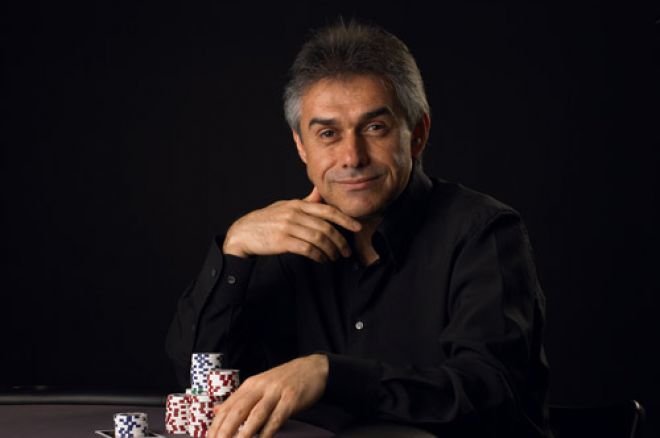 This week in our UK Legends of Poker series we celebrate one of the true nice guys of the game. "Gentleman" Ben Roberts is considered by many to be the best cash game player in the UK and is a specialist in the big no limit and pot limit games. Despite his nice guy image, he is feared by every table he sits down at, whether it's a cash game or tournament.
I know this first hand as earlier this year I was moved to his table during the GUKPT Victoria Main Event. I didn't get to play any hands with him, as no sooner had I been moved that the casino staff had been shuffling things around again, and they moved Ben away from it. Never before have I seen such a collective sigh of relief come from one table as they all had no shame in admitting they were all hating his deceptively intimidating presence at the table.
Born in Persia, Ben moved to London as a teenager and a seemingly chance encounter when a friend produced a pack of cards on a beach turned him into a poker player overnight. Ben, like many poker players, has a background as a snooker player and is also a County Table Tennis and English Pool Champion. But after more than two winning decades at the card tables, it was clear he was meant to be a poker player.
Ben also has a superb tournament pedigree to go with his cash game prowess. He made the final table of the WSOP Main Event in 1998 when Scotty Nguyen took home the gold, finishing in 6th place himself. He has since made a further WSOP final table and several cashes, as well as being part of the infamous WPT final table where Surinder Sunar bested Tony G in Paris. To date, Roberts has over $880,000 in tournament cashes alone.
Ben Roberts has also adapted to post internet poker boom well, he is sponsored by Full Tilt Poker and is one of the more active sponsored pros you are likely to see in the big cash games on Full Tilt. He is also the father of one of the first BlackBelt Poker Brown Belts, Jamie Roberts.
He claims never to have had a losing year and as he has clearly proven he has the pedigree online, in cash games and in tournaments, he is a UK Legend of Poker.