UK Legends of Poker: 'Mad' Marty Wilson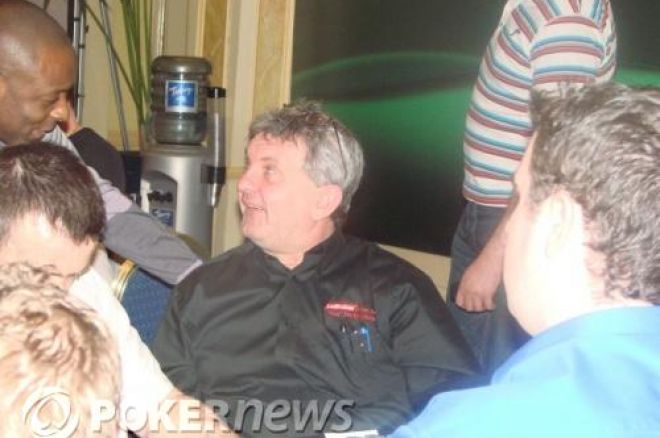 Mad Marty Wilson is one of those people that you meet once and never forget. His nickname reportedly came from an incident where he jumped into a polar bear pit in order to escape some rival football fans. The incident really was the catalyst for his nickname, rather than the only reason, because he really is mad!
Marty is one of the UKs old guard, a regular on Late Night Poker he is one of the only players to appear on every series. The Mad one has travelled the World and has notched up some big results on all the corners of the globe, including two titles in the Crown Australia Poker Championships in Australia and the Carnivale of Poker in Las Vegas.
Despite an excellent record and nearly $400,000 in tournament winnings, what makes Mad Marty Wilson a UK Legend of Poker is that he has given so much back to the game. He truly is one of pokers characters, both on and off the table.
A legendary story teller, sometimes you struggle to believe some of the yarns he spins but you enjoy every minute of them. While in an Australian hotel room he found an address book which amazingly belong to his estranged brother Micheal from Wolverhampton, whom he ended up bumping into at Melbourne airport.
A personal favorite of this writers is a story he tells where, when a little strapped for cash at the poker table in Vegas, managed to convince another player that an acorn he found on the floor belonged to non other than Robin Hood. Before he knew it he had Americans queuing up to buy them from him and providing him with a roll to play poker with.
He also has a big hand in the recent wave of successful celebrity poker players. Wilson has mentored Helen Chamberlain who went on to finish 2nd in the Poker Million and GUKPT Cardiff Champion Michael Greco. He also has had a hand in the poker fortunes of Barry Hearn, Phil 'The Power' Taylor and Matthew Stevens – all of whom have won big sums in televised tournaments.
Marty is now the highly regarded tournament director for Matchroom Sports and is the man in charge of most of the televised poker tournaments you see in this country. He is also the creator of 'Win with Wilson' – a hugely popular side game played by a select few in the poker media which is a mix of poker, bingo and drafts. He doesn't play that much poker these days but whenever he does, he is at the only table worth watching.