Royal Protection Officers Play Poker in Palace, Paddy Power Vegas Vaction + more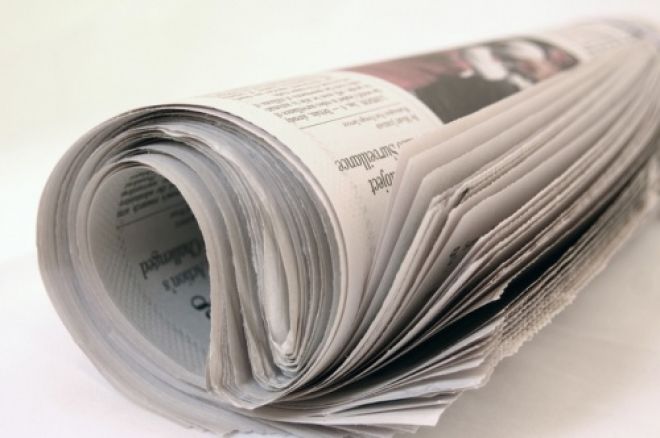 Royal Protection Officers Played Poker in Buckingham Palace
Poker is in the mainstream press again today, with the news that a former royal protection officer accused of a £3million betting and property scam has revealed colleagues played poker and swapped porn while at Buckingham Palace. Paul Page of Grays in Essex has been accused of cheating investors out of their life savings and has made the claims in his defence in the Crown Court.
Page said that royal protection officers could earn £60,000 a year with overtime for doing 'very little'. "Officers were running poker games for money in down time," he said. "There was one officer and he did sell porn. He used to get it from Holland, bring it back and sell it to officers while on duty."
Page also told of steroid rackets, turning a blind eye to domestic abuse in servant's quarters and even officers taking photos of each other sitting on thrones.
The trial continues, as Page is defending himself in allegations of making unrealistically high promises of returns through spread betting, in a 'Currency Club' he set up for fellow officers.
This is not the first time that poker has been the subject of stigma in the mainstream press in the last 12 months. Earlier this month the Advertising Standards Agency banned a sexually suggestive advert for poker room Swank. In April a former mayor was jailed for stealing to fund online poker and last year Rugby star Austin Healey admitted he was addicted to and lost a lot of money playing online poker. There was also the story of police turning away a pensioner who had been robbed because he interrupted their poker game.
In this particular story, poker was not the catalyst for the scandal, it was in fact the procrastination of the protection officers that is the real story and poker was presumably one of many ways in which, if true, officers wasted time at Buckingham Palace.
Betfair Rubbish News of the World Story
This isn't strictly a poker story, but as poker is in the mainstream press this week we thought this nicely balances things out a little for the online gambling community. A very irresponsible story was published in the News of the World on Sunday that has had gambling forums spitting feathers since. The feature told the story of Elliott Short, a 22 year old former trader who claimed to have a foolproof 'system' on Betfair.....laying the favourite.
Now anyone who knows Betfair will know that it does give players the chance to play the bookmaker as it has for years, but this story made it appear as if it was a brand new foolproof phenomenon, which is a very dangerous thing to print when desperate people looking for the promise of easy cash will be reading.
The feature also claimed, amongst other things, that Short won £1.5m when Binocular was narrowly beaten at Cheltenham in March and also printed a picture of an alleged screenshot of his Betfair account showing his massive 'bankroll'. The gambling forums were livid, assuming this was in fact an 'advert' for Betfair – not so.
Since then, Betfair have come out in a press release to rubbish the claims compleyely. They are bound by the data protection act on specific details, but were able to confirm:
We have been contacted by several customers in relation to an article in Sunday's News of the World. We would like to make it clear that Betfair was not asked to comment on, or validate any aspect of, the article ahead of publication.
Although we cannot comment on the activities of any specific customer, some facts which may be relevant to some of the claims made in the article include:
No Betfair customer won £1.5 million or anything even vaguely approaching that amount betting on the Champion Hurdle.
The figures shown in the account statement screenshot in the News Of the World do not reconcile to any Betfair account.
The monies present in a Betfair account are obviously no indicator of the sums won or lost on the account.
We would encourage customers to be wary of the claims of anyone purporting to have a profitable system or strategy.
We would encourage customers to retain a healthy degree of scepticism toward any claims made in the press which are not validated by Betfair.
The news item has since been taken off the News of the World website. Hats off to Betfair for coming out so quickly to dispute the story.
Added Value Paddy's Vegas Vacation Tournaments
It's very rare we use the words Paddy Power Poker without the words added value in close proximity and today is no different. Paddy Power is inviting players to spend a Vegas Vacation with him in a series of added value tournaments starting tonight until July 3rd at 8.45pm.
"Paddy's Vegas Vacation is designed for those of us who can't get to Sin City for the start of the world championship event later this week" said Paddy Power, Communications Manager at Paddy Power Poker. "We're adding cash to the prize pools and there are a variety of tournaments to choose from – we may not be in Vegas but that doesn't mean we can't enjoy some thrilling tournament action during the most exciting time in the poker calendar!"
• Tues, June 30th @ 8.45pm: Paddy's Rebuy Championship $5 NLH - $100 Added
• Weds, July 1st @ 8.45pm: Paddy's Omaha Championship $10 PLO - $100 Added
• Thurs, July 2nd @ 8.45pm: Paddy's Short-Handed Championship $5 NLH - $100 Added
• Friday, July 3rd @ 8.45pm: Paddy's Main Event Championship $20 NLH - $250 Added