Poker Sponsorship Opportunities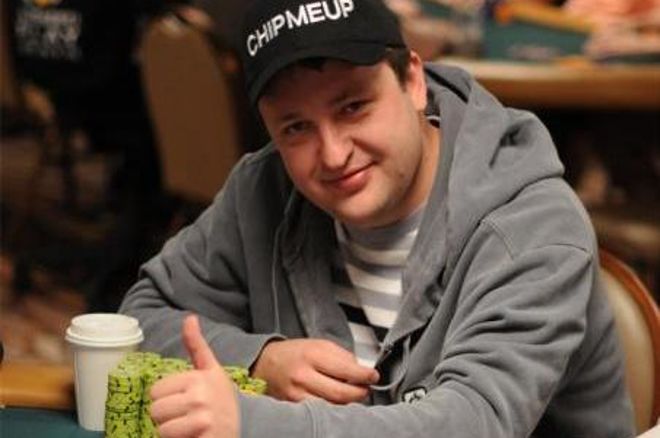 There is a belief in poker circles that poker sponsorship is dead, that the days of getting an online poker room to buy you into a major event in return for wearing they logo are long gone. Unless you are a celebrity like Boris Becker, Abi Titmuss or George from Seinfeld, the chances of you getting a sponsorship deal are slim.
Nothing could be further from the truth.
Poker sponsorship is alive and well, but it has taken a different form. No longer does the next bracelet winner automatically bag themselves an endorsement contract, they are now reserved for the people that really try hard for them. Some players are able to bring a poker room exposure, like the aforementioned celebrities or the members of The November Nine - but if you are not a marketing man's dream, there are other ways to become a sponsored pro, namely showing loyalty to a poker room.
It makes sense, why should established live pros who never play online get paid to play live by an online poker room? Thankfully poker rooms are coming round to the idea of rewarding online players who put in the hours on their site to put them in live events instead. If you are a high raking player who wants to play in big live events without using your own roll, you need to make sure you are at the right poker room.
There are a number of great poker rooms that are reserving sponsorship budgets for players within their own ranks, who have shown loyalty and ability while at their tables. A good example of this is the first ever Team PKR Pro, which is an assembled group of new young players who were all regulars at PKR way before they ever entered the sponsorship sphere. Ladbrokes Poker have historically done the same thing, all their pros are big winners recruited from their own ranks.
Pokerstars.net give players the chance to turn loyalty into entry in live events as part of their VIP system. There is of course there is Dario Minieri and ElkY, both of whom were amongst the first SuperNova Elites and both ultimately rewarded with sponsorship deals that led to a WSOP bracelet, EPT and WPT title between them. You too can get put in tournaments for nothing more than your loyalty, as Stars allow you to trade in your FFPs for EPT and WSOP seats. What's more, you can use the VIP Concierge the website boasts to buy you into live events not within their store. So if you have enough FFPs equivalent to say, a GUKPT Main Event seat, they will allow you to redeem your points for the seat. Usually you have to enter the event advance and obtain a receipt to get a refund and the amount will be refunded into your Stars account. You do have to pre agree it first and need to be a Supernova, so make sure you fit the criteria in advance.
Paddy Power, who regularly throw money at their players with fantastic value promotions, regularly throw their hat into the sponsorship sphere too. Every year at the Irish Open the last remaining Paddy Power qualifier gets a Sole Survivor sponsorship deal and right now they have an awesome promotion whereby anyone who makes the General VIP level by October 1st will be entered into a freeroll with a €60,000 sponsorship deal at the end of it.
In particular, RedKings Poker, have impressed us with their sponsorship opportunities. They have a pretty large stable of players called Team Redkings who all started off as grinders on their site. As well as live sponsorship opportunities, they also mentor players on the live circuit. They are always looking for new members; it's just a case of racking up the hours with them and approaching their VIP manager about sponsorship opportunities. They also have a $1,000 sign up bonus, which is another great reason to take your daily grind there.
Of course if you do not want to restrict yourself to just one poker room, the best alternative has to get poker staking with Chip Me Up!
At ChipMeUp you can expose yourself to the global poker community and sell shares in yourself at a price and terms to suit you. It's a perfect way to cut your live poker costs or eliminate them altogether. We currently have players playing all over the world and right now at the WSOP using ChipMeUp, you could be too. To open an account for free, got to ChipMeUp today