London Poker Circuit announce Super Stack Relaunch, Paddy Power Open WSOP Markets + more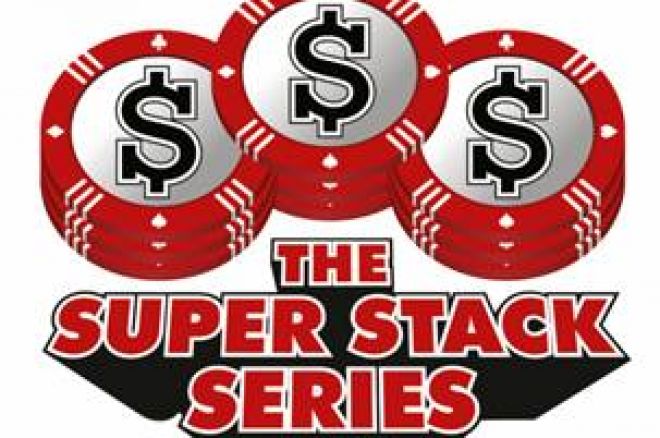 London Poker Circuit to Relaunch
We told you last month that the London Poker Circuit were struggling with the number of entrants in their events. The players who attended the events were very impressed with how well they were managed and structured, but it wasn't getting the seats filled. The tour has now announced they will be redesigning its schedule from July following player feedback.
The new schedule will incorporate two new deep stack events in the Cola chain of hotels in London. There will be a monthly Super Stack Series which will include a £300 double chance event on Fridays and a £750 main event on Saturday with a whopping 20,000 stack and 1 hour blinds. Secondly the Westbury Hotel in Mayfair will host a fortnightly Mayfair Maul on Fridays with a £250 bounty tournament, with £50 of the buy-in being the bounty. Satellites for the events will still be on 888 Poker.
The first Mayfair Maul will be on Friday 17th July and the first of the Super Stack Series will be on Friday, Saturday and Sunday 24th, 25th and 26th July
This writer was critical of the London Poker Circuit model, but these new changes really look like they could fill a gap in the live poker market. Lowering the buy-in to £750 was a good move in these tough economic times and a 20,000 starting stack is exactly what the live poker regulars crave. Add to this the experience of playing in a plush hotel and the London Poker Circuit might just be able to replicate the popular deep stack hotel based tournaments that we love over in Ireland.
We wish them the very best of luck with the relaunch.
DTD issue Statement on Closure Rumours
This really is a follow on from yesterday's news about Rob Yong's comments on the Blondepoker forum regarding the potential closure of Dusk Till Dawn (DTD). Since then, Yong has made an official release to press, employees and members of the club. He stated he wanted to make it crystal clear the club will not be closing in the near future or trading unlicensed. He also confirmed that the club is unlikely to ever close, as he has already had a number of companies show interest to acquire them.
It will still be "business as usual" at DTD; however, Nick (Whiten) and I will be considering the options as we move ahead. We also intend to consult our members and employees for their views at a future date. Thankfully we are in a good financial position, whereby there is no pressure to make any hasty decisions, but the reality is that we must address these significantly increased costs. Furthermore, we must also factor in the probability of more tax increases in the future, as the authorities continue to target the UK casino sector
Yong also confirmed that the huge overlay at the DTD Grand Slam Main Event will have no effect on future plans, adding that 'at least the money goes back into the poker community'.
We say it a lot here at UK Pokernews but it still needs to be said, hats off to DTD for being open and honest with the poker community with every aspect of their business. This weekend will be a great weekend to show your support, as they are hosting their monthly deep stack event starting on Saturday.
PaddyPower Launch WSOP Betting Markets
Last year Paddy Power Poker were one of the busiest providers of WSOP betting markets and they have just announced 2009 World Series of Poker betting markets. Once again they are back with a few novel and thought provoking markets.
They have a 'to make the final table' market for the main event, which includes Daniel Negreanu and Gus Hansen both at 66/1. Being the biggest bookmaker in Ireland, it seems natural they have a 'top Irish' market which includes Marty Smyth at 20/1 and we think the value is certainly Jude Ainsworth at 25/1.
There is also a 'Irish player to make the final table' with odds of 9/1 for a yes. They also have an interesting 'Top Full Tilt Pro' market where Phil Ivey is the favourite at 8/1.
The best two markets, perhaps, are ones we haven't seen elsewhere on other sportsbooks yet. 'Age of winner' market has 21-25 at 9/2 and 26-30 at 4/1 (Last year I backed both at similar odds to make an even money bet the winner would be 30 or under and I think it's a lock again). The number of entrants market will be certainly the most interesting, will the credit crunch affect the main event or will the amazing numbers at EPT and the stimulus event carry over to the main event? 6000-6499 is the favourite at 3/1 with 7000-7499 being 7/1 and 9000+ being 14/1.
WSOP $10,000 Main Event – Number of Entrants** - selected odds
4,500 – 4,999 8/1
5,000 – 5,499 6/1
5,500 – 5.999 4/1
6,000 – 6,499 3/1
6,500 – 6,999 5/1
7,000 – 7,400 7/1
WSOP $10,000 Main Event – Top Irish Player** - selected odds
Donnacha O'Dea 20/1
Rory Rees Brennan 20/1
Jude Ainsworth 25/1
Padraig Parkinson 28/1
Alan Smurfit 33/1
Tom Hanlon 33/1
Don't forget that not only can you bet on the big one courtesy of Paddy Power Poker but you can also win a poker sponsorship deal with them this Summer.