Liv Boeree vs Melissa Castello - Exclusive Pokernews Womens Boxing Match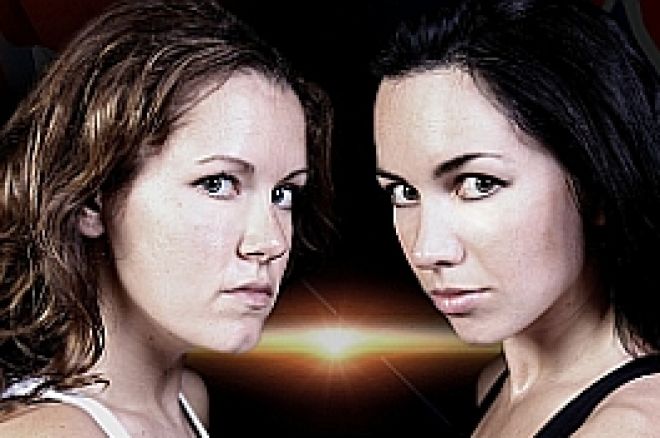 If it is good enough for Gus and Theo, it's good enough for these girls. July the 1st is the date for the latest high stakes prop bet between two poker players, as European Ladies Champion Liv Boeree and Pokernews own video hostess Melissa Castello will lock horns for three rounds of boxing.
The flyweight contest is brought to you by PokerBattle, Ultimate Bet and Pokernews. Unlike a lot of prop bets, the winnings will go to charity, with $1000 going to the winners charity of chouice and $500 going to the loser (we mean runner up). The official weigh-in ceremony for the event will take place on Tuesday, June 23rd, at 4pm, in the main hallway in the Rio Convention Center nearest the Amazon Room, adjacent to the free-standing Corum clock.
Media are welcome to attend the July 23rd weigh-in. A limited number of media seats are also available for the fight itself. Interested representatives should RSVP Lynn Gilmartin at the contact information above. Silva's Gym, officially titled Wand Fight Team Mixed Martial Arts, is located at 4631 Dean Martin Drive, just south of Flamingo Drive in Las Vegas.
It's hard to know who to cheer for in this one, as Boeree hails from the UK but Castello is one of our colleagues. Although Boeree is ruthless with her chips and has a reach advantage, we are edging towards Castello, because thats a proper boxing sounding surname.
The Boeree v. Castello fight video will be presented in its entirety on Pokernews, Wednesday, July 1st. Additionally, PokerRoad Radio will be airing a special ringside live show starting at 1:00 p.m. the day of the fight.