Vegas Dreamer Freerolls at Ladbrokes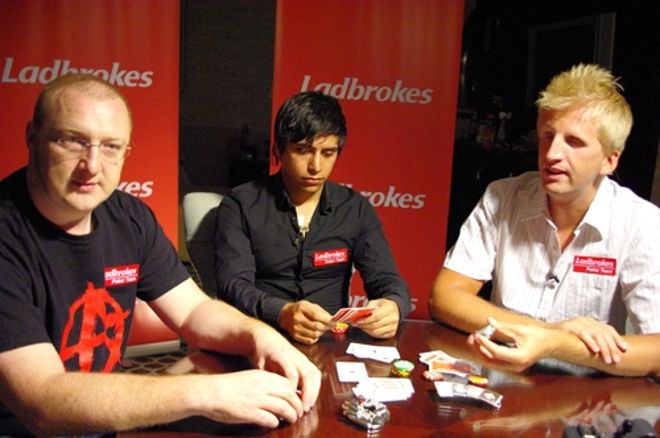 Ladbrokes Poker have always been synonymous with Vegas, even for those of you who are not lucky enough to be over there this Summer. From the 1st of July, the top poker room will be giving away 101 guaranteed prizes daily in Vegas Dreamer freeroll tournaments. A four night mini series of freerolls followed by an added value €50+€5 tournament.
The winner of each daily freeroll, will receive a Vegas Dreamer main event entry and Killarney weekly final entry (Sunday 5th July @20.30 BST). Second to third place secures a seat in the Main event ($50+ $5), with the remaining 96 players winning entry into either a Killarney Daily final (5th-20th), or the $750 guaranteed (21st-100th). The €50+€5 Main Event is a normal cash tournament with 2 Killarney Packages thrown into the mix.
Kate McLennan Head of Ladbrokes Poker said: " It's most poker players dream to go to Vegas and play live poker, but that ship has already sailed - we're giving players the chance to catch up on what's happening in Vegas, the opportunity to play in some great value tournaments and to be a part of the next Ladbrokes 'on tour' trip this October in Killarney."
In order to play in these events, every day at 19:15 between the 1st and 4th of July (The main event is July 5th at 16:00 BST), is to go to the Ladbrokes Poker website and watch their Las Vegas Video Diary for the password. Apart from being a means to enter the miniseries, watching the daily video diaries will reveal what Team Ladbrokes, captained by Steve Davis and Jon 'skalie' Kalmar are getting up to in Las Vegas!
So download Ladbrokes Poker to make the most of these added value events, and also make the most of an exclusive $1000 sign up bonus.