John Kabbaj Massive ChipLeader in $10,000 Pot Limit Hold'em, Fullflush Takes Swipe at Feldman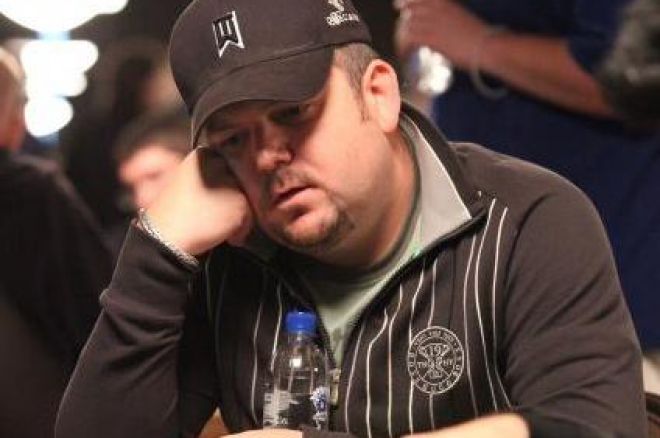 John Kabbaj Massive ChipLeader in Event 45
It was the John Kabbaj show at the Rio last night, as the UK pro bossed the $10,000 Pot Limit Hold'em Championship Final and is currently the big chip leader with 14 players remaining, holding 2,026,000, which is more than double that of the nearest player. Kabbaj took a huge lead when, as one of the big stacks, he got in a massive pot with another big stack Bryn Kenney; the aces of Kabbaj held against the kings of Kenney and that began the John Kabbaj show for the rest of the night.
Kabbaj is considered not only one of the best UK players without a major honour, he is also regarded as one of the best pot limit players in the world (In both hold'em and Omaha) and has made this final table before just last year. Just two days ago Neil Channing told us (In an interview you can see tomorrow) that he expected John Kabbaj to do well in this event, which is surely a good sign that he can lift the bracelet and the $633,335 first prize.
The final two tables look like this:
(Table 154)
Seat 2: JC Alvarado - 924000
Seat 3: Eric 'basebaldy' Baldwin - 713000
Seat 4: Davidi Kitai - 581000
Seat 5: Mohsin Gerasimov - 224000
Seat 6: Jason Fish - 240000
Seat 7: Darryll Lester - 368000
Seat 8: Kirill Charania - 550000
(Table 154)
Seat 1: Billy Kabbaj - 772000
Seat 2: Eugene Kopp - 351000
Seat 3: Thomas Haxton - 121000
Seat 5: John Lennaard - 2226000
Seat 6: Isaac Todd - 660000
Seat 7: Ken Kamran - 467000
Seat 8: Michael Pettersson - 261000
Elsewhere, Blondepoker legend James 'Flushy' Dempsey is amongst the big stacks in the final 23 of the $2,500 Omaha Hi/Lo event.
Keep an eye on our Live Updates tonight to see if we can make it bracelet number three (and pot limit hold'em bracelet number two) for the UK.
Luke Schwartz Speaks His Mind Shocker!
Luke 'Fullflush' Schwartz has been away from the high stakes action on Full Tilt recently and the railbirds have been missing the chat antics that have seen him get chat bans and real life bans from the Vic. Well, he is back, and he is as reserved as ever.
Speaking on his BlackBelt Poker Blog, he explained he wasn't playing much as he was on holiday in Greece. As is becoming a regular occurrence, he took the time out to take shots at fellow UK high stakes pro Andrew Feldman.
"I think Feldman has to be one of the worst heads-up pros around, he's fucking terrible. It's humanly impossible for him to stack me when we play unless he gets lucky. He has so many tells it's a joke. This isn't just against me, he's just bad overall. The only reason he wins is because he goes around playing fish, which are the only players he can beat. When he realised it was me (at his table), he just quit the game and wouldn't play me. gg FullFlush."
Schwartz also went on to say he would still like to do the durrrr challenge and that he would be up for playing on High Stakes Poker if they invited him to do so. It's hard to take any single jibe against a player that Schwartz makes seriously, being as he takes shots at all of them, but the tension brewing between him and Feldman is certainly interesting from a UK perspective and we will be watching this one closely.