Jude Ainsworth on a Massive Heater + Summer Poker Festival News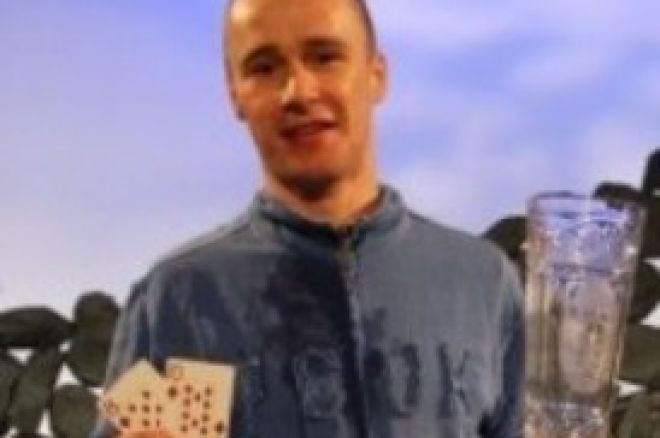 Jude Ainsworth on a Major Heater
If there was one guy you would like to put your house on this year in the WSOP Main Event, it would surely be Jude Ainsworth of Galway, who is putting on a clinic right now at the online felt. The young pro first came to our attention when he won the 2008 Irish Poker Championships and more recently when he won the Pokerstars SCOOP Main Event, and it looks like this heater has no sign of slowing down.
Most recently, this has included a three week heater on Pokerstars.net, which saw him win the nightly $109 rebuy twice and come 2nd in another all in one week. Anyone who knows this tournament knows that it is a real murderer's row, with no soft spots at the table and is probably the toughest daily tournament in poker.
Just check out this recent run of results from Ainsworth, better known as j.thaddeus online, which have seen him up over a million in just over 3 months:
Date Entry Place Prize Site
07/06/2009 $109+rb 2nd $17700 PokerStars
01/06/2009 $109+rb 1st $10517 PokerStars
31/05/2009 $109+rb 1st $15539 PokerStars
29/05/2009 $109 3rd $5250 PokerStars
12/04/2009 $10300 1st $963338 PokerStars
12/05/2009 $322 1st $54000 Full Tilt
03/05/2009 $500 3rd $6750 PartyPoker
Southend Summer Sizzler
Still plenty of poker to be had in the UK while the WSOP is on, proven here by this offering from the Mint Casino in Southend:
Friday 19th June 7.30 pm start, £150 + £15 F/O, 7500 chips, 30 min clock
Saturday 20th June 7.30 pm start, £500 + £40 F/O, 15000 chips, 45 min clock (2 day event)
Sunday 21st June 7.30 pm start, £200 + £20 F/O, 10000 chips, 30 min clock
There will be satellites for the £500 main event on Thursday 18th and on the afternoon of the main event.
Summer Festival at the International
If that wasn't enough UK poker for you, just a week later the International Club in London has a weeklong festival which, as usual, has a varied and player friendly schedule, which includes a rare appearance of a HORSE event in the UK:
Monday 29th June 2pm: £30 No Limit Hold'em Rebuy - Satellite to £500 NLH Main Event
8pm: £50+£50 Round of Each
Tuesday 30th June 8pm: £30 No Limit Hold'em Rebuy - Satellite to £500 NLH Main Event
Wednesday 1st July 6pm: £10 No Limit Hold'em Rebuy - Satellite to £200 NLH Freezeout
8pm: £200 No Limit Hold'em Freeze Out
Thursday 2nd July 8pm: £100+£50 Rebuy No Limit Hold'em
Friday 3rd July 8pm: £50 Rebuy Pot Limit Omaha
11pm: £30 No Limit Hold'em Rebuy - Satellite to £500 NLH Main Event
Saturday 4th July 12pm: £30 No Limit Hold'em Rebuy - Satellite to £500 NLH Main Event
4pm: Main Event - £500 No Limit Hold'em Freeze Out – Two Day Event
Sunday 5th July 8pm: £50 No Limit Hold'em Freeze Out
Monday 6th July 8pm: £100 HORSE Freeze Out