Jude Ainsworth - Interview with Online Tournament Pro Jude Ainsworth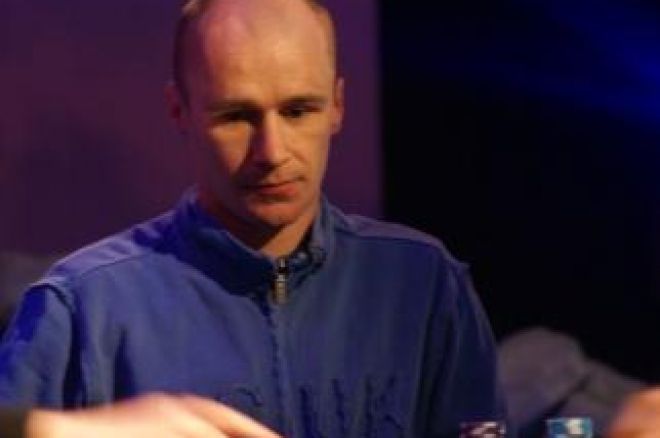 It's hard to define what 'form' truly is in poker, but it is easy to determine who has it, and one player that really has a lot of form at the moment is Jude Ainsworth. The 2008 Irish Poker Championships winner is currently on a massive heater, which has seen him win the $10,300 Main Event in the Pokerstars.net SCOOP, followed by two 1sts and one 2nd in the $109 rebuy on Stars in 8 days. We had a quick with J.Thaddeus (As he is known online) as he arrived in Vegas.
Pokernews: So where did poker start for you?
Jude Ainsworth: Like a lot of people, I got into the game after watching late night poker, I bought a set of chips and started playing maybe once or twice a week with my friends. Even when I just started playing I used to win more than my fair share, but since my Irish Poker Championships win things have really taken off.
PN: You are on a real heater at the moment, what's the secret?
Jude Ainsworth: I am definitely on a bit of a heater lately; luck is for sure a factor. I seem to be running better these days, not getting sucked out on as much, but more importantly my game has really been improving over the last 12 months.
PN: Heater aside, you have got through some massive fields in your live and online victory, what is your approach to playing against big fields?
Jude Ainsworth: I reckon the way to get through these big fields is a solid game in the early stages and as the blinds increase and antes are introduced start shifting gears. Also never let yourself get too low in chips, either double up or get knocked out. I think to be a winning player you have to find the right balance between playing tight and aggressive. A lot of losing players would fall into the category of been either way too tight or just crazy aggressive. Yes you need gamble to win tournaments but timing is essential, "fortune favours the brave"
PN: Not everyone can take down major live and online tournaments, does your strategy change at all between the two?
Jude Ainsworth: When I play online I play multiple tourneys on multiple sites which means a lot of tables at the start so I generally play fairly tight to begin with, then loosen up the deeper I get.
I don't play too much live poker; when I do I probably play a few more hands than I usually would at the start. More importantly I try to watch every hand played at the table and gather as much information about each player to help me make a decision when I get involved in a hand against them. This is generally not possible when I multi table.
PN: Tournaments are a high variance way to make a living, how do you get through the bad spells?
Jude Ainsworth: I've only been playing full time high stakes since last October so far it's all been good haven't had to deal with any of them nasty variances yet. Normally what I do when things aren't going my way over long periods of time is cut down on the number of hours I play and if things don't improve after a while I'd drop my stakes.
PN: You are now out in Vegas on the hunt for a bracelet, what are your long term goals in poker?
Jude Ainsworth: My goals over the next few years are to win an EPT and a WSOP title, I hope I can accomplish both of them in my career.