PartyPoker Announce New VIP Programme, Ian Frazer the First of Many VIP Pros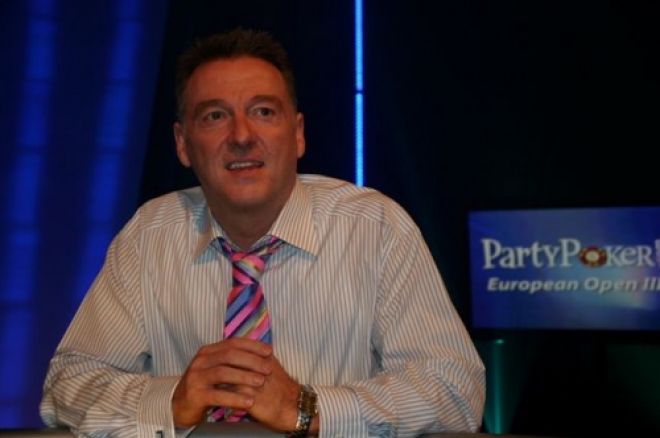 It is all change at Party Poker, who not only are starting up a player sponsorship system but have also enhanced their VIP scheme to make it one of the most competitive out there.
First of all the PartyPoints Store has been updated so that points are worth up to 50% more and the equivalent of 40% rakeback is now available. Palladium Lounge members can now cash in their partypoints for more cash, with a maximum of 100,000 points for $15,000 cash or a $20,000 bonus to be cleared (Which now clear twice as fast).
A PartyPoker.com spokesman: "We've completed the changes to the PartyPoints store and challenge you to look at them closely as they undoubtedly offer market leading value."
Not only that, but for the first time Party Poker are sponsoring players, with UK televised tournament star Ian Frazer being the first player to put pen to paper. PartyPoker.com will now be sponsoring players as it seeks to create a grassroots team. The emphasis is on VIPs, player loyalty and historic links to PartyPoker.com. More members of the team will be announced in the near future and more details on the team concept will follow as the team is shaped.
Frazer is well known in the UK for his prolific success in televised shootout tournaments, winning both the UK Open in 2005 for $500,000 and the European Open in 2006 for $125,000, as well as making the final in five televised Party Poker events. He is also a regular high raking player at Party Poker and a member of their Palladium Lounge.
Ian said: "I am delighted to have got a deal with PartyPoker.com – it allows me to focus more on my poker than my everyday job. I have been involved with Party since the early Poker Den days so it is a deal that makes sense and is based on a strong relationship over a number of years. I left Party for a while as I felt the software got dated and the VIP service dropped from the original top level but since the October re-launch, the software is second to none and I've seen a massive amount of extra value given back through the new VIP system which puts Party back at the top. I'm looking forward to finding out who will join me."
A PartyPoker.com spokesman said: "The sponsored player and grassroots team initiative will continue to grow with all VIPs reviewed for suitability. We have seen growth in VIPs coming back to Party since our launch of the new software and continued huge strides in the VIP programme which culminated in the launch of the new PartyPoints Store this week."
"We are looking for players that have shown themselves to have star quality in their play but who are also fun, humorous and possess a strong character and willingness to co-operate. Our extensive international television distribution gives players the chance of brilliant exposure."
If all that didn't sound mouth watering enough, remember you can start your Party Poker bankroll for FREE via Pokernews. That's right, you can get a free $50 sign up bonus with NO DEPOSIT when you sign up via these links and use the code PN50FREE.
Keep an eye out for our interview with Ian Frazer in the next few days.