Daniel Nutt wins DTD GrandSlam, WSOP Brit Watch + more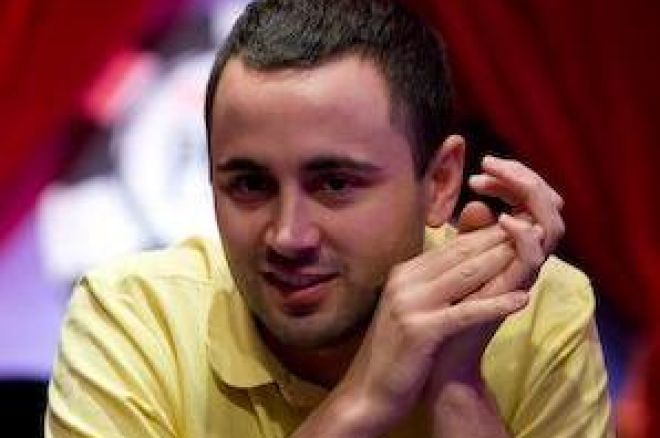 Daniel Nutts wins DTD Grand Slam
Certainly the best value event of the year so far with a staggering £56,000 overlay, the Dusk Till Dawn Grand Slam came to an end last night. The winner was the chip leader from day 1, Daniel Nutt, who recently won the Spring Poker Challenge main event and is in good form at the moment. After five gruelling days of deep stack poker he defeated Peter Charalamobus heads up for the £81,250 first prize.
It was a good week for some of the BlackBelt Poker Graders who didn't win brown belts, as James Atkin and James Mitchell both made the final table, as well as Dave Penly who also made the money. Another Grader, Toby Lewis, took down one of the £250 side events. Pete Linton also won a side event, as did Henning Granstad.
Another great event for DTD and hats off to them for making good on their prize pool guarantee.
DTD Grand Slam Final Table
1 Daniel Nutt £81,250
2 Peter Charalamobus £47,500
3 Tasos Grigoriou £28,500
4 William Martin £20,000
5 Peter Conduit £15,000
6 James Mitchell £11,250
7 Mahamed Muse £8,750
8 James Atkin £6,250
9 Danny Toffel £5,000

WSOP Delayed for Brindley
Visa problems are reportedly preventing Roy 'the Boy' Brindley from getting to Vegas for the World Series of Poker. The pro has applied for a visa at the US Embassy in Dublin but so far has not got anything back; he was planning on playing in some of the early PLO events but looks like he will miss the first ones. He is still hoping to get out there very soon, for the main event at least.
WSOP Brit Watch
Yes the series is in full flow and it's time to take a completely biased view on the fortunes of the UK players out in Vegas already. The $40,000 No Limit event was indeed a who's who of world poker, with unfortunately not that many UK players making up the numbers. It was fitting, however, that the one UK player to make the money would be the current godfather of UK poker, Blackbelt Poker's Neil Channing who cashed in 20th place for $71,858. Well done, by the way, to anyone who bought a stake in Pokernews own Tony G on ChipMeUp as he cashed for $172,120.
The $1000 stimulus event is well underway after breaking records by selling out, with 6000 entrants in total. Those 6000 have been whittled down to around 400 and resume today, with a number of notable UK players still in the pack. Dave 'LeKnave' Jones from Leeds is amongst the big stacks with 90,700 with Jack Powell of London behind him with 72,900. High stakes player Phil Curtis, Ladies Champion Liv Boeree, PKR Pro Andrew Teng and Paul Parker all also make it through to the next day. Well done also to Robert Price, of Cornwall, who just cashed in 3rd place of the $1500 Omaha hi/lo for $73,404.
We'll be keeping an eye on the UK contingent for the entire World Series and you can do the same using our Live Updates from the casino floor. You can also see the best player interviews, gossip and Tony Gs video blog at our exclusive video section.