ChipMeUp Bidder wins 3% of Iveys Bracelet Win for $9.33!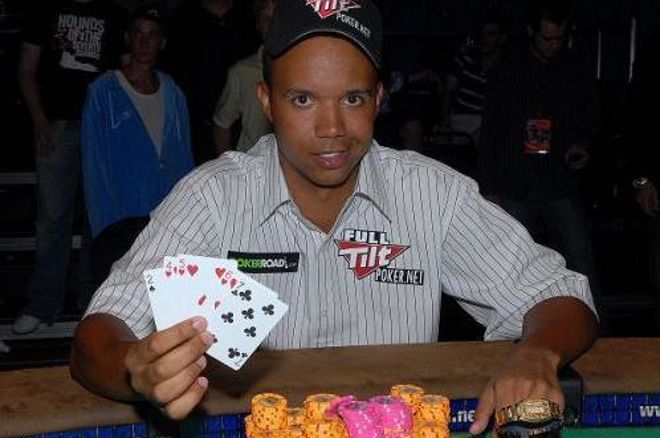 Phil Ivey* may have broke a fair few Vegas pros with his infamous bracelet bets, after taking down WSOP event #8 in the early hours of the morning, but he wasn't the only player to benefit. That is because one very smart bidder named 1000cuts paid just $9.33 for 3% of Ivey in this event at ChipMeUp and walked away with nearly $2,000 as a result.
Every day players around the world head to ChipMeUp to buy and sell percentages of each other in online and live play. You can stake an up and coming grinder in a $5 MTT all the way to global superstars like Pokernews own Tony G, who so far hasn't disappointed. As well as staking a small army himself, Tony has come 3rd in an EPT High Rollers event and cashed in the $40,000 event at the WSOP for his backers at ChipMeUp. He already has an impressive ROI of 67.32% and total ChipMeUp winnings of $760,470.
If you really want to gamble, UK Pokernews Editor Barry Carter is selling a piece of himself in this weekend's £20,000 guaranteed side event at Dusk Till Dawn.
Bidders can also participate in frequent no-reserve bargain auctions for online poker cash, below cost tournament entries, as well as under priced poker themed travel packages and more! Subscription is free, you can fund your account directly from your online poker account and the bidding format creates exciting action packed bid wars.
The site has also begun offering dozens of smaller auctions such as the Full Tilt Poker $25 Shooter listings that are currently selling for less than $1! ChipMeUp's WSOP poker staking offers clear value to bidders and the site's commitment to customer service and integrity (admins answer questions on the site's forum, blacklist rule breakers and resolve disputes quickly) has resulted in a steady growth in free ChipMeUp memberships.
Check out ChipMeUp.Pokernews.Com for more amazing auctions
Update: 1% of Phil Ivey's WSOP Main Event winnings (up to a $40,000 value) just sold for (no joke) $1.92! Check out ChipMeUp.PokerNews.com for full details. Ivey has already made one ChipMeUp member a lot of money, who will be next?
*Phil Ivey does not endorse, sponsor and is not associated or affiliated with PokerNews or ChipMeUp or it's products, services, promotions or auctions. Phil Ivey is not responsible for any prizes relating to this auction.