British Masters Poker Tour Leeds Review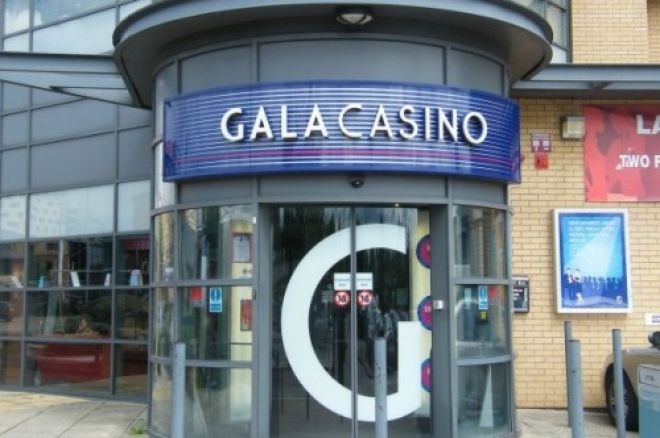 British Master Class
The UK may be the land of hope and glory, but it is towards the glitz and glamour of Vegas that the world's eyes are focused; The hope of thousands of poker player's dreams of glory at the WSOP is currently capturing the attention of the planet's poker playing population, while life in the UK continues much as it always has. A fact for which not all are grateful…
However, those British poker aficionados not flush enough to have a spare $10,000 lying around, or not lucky enough to win themselves a place with the hordes of internet qualifiers jetting out to Sin City to play in the 'Big One' remember, it's not just the plush Vegas casino's that are running a wealth of tournaments and you can qualify for more than just the WSOP online.
Hopes and dreams must start somewhere and Coral have a slightly more affordable (if slightly less glamorous) alternative – the British Masters Poker Tour. Satellite fields of 40 or less are easier to traverse than fields of 2000 for a seat in a poker tournament, and in my book (well, a leaf taken out of 'Fast Eddie' Felson's really) money won is still twice as sweet as money earned.
While Yorkshire may be a long way from the bright lights of Las Vegas, £550 (or anywhere between $0–$80 if you qualify online) is a damn sight more affordable than $10,000 and it was with this thought in mind that I headed north for a master class in British poker after qualifying online for the Leeds leg of the Tour.
While the Tour's second leg only attracted 94 runners for the main event, this was more probably a result of a schedule clash with the GUKPT Summer Series Aberdeen leg and some small town poker tournament in the depths of the Nevada desert called the World Poker Series or something… It'll never catch on if you ask me…
Still, with a main event prize pool of £48,000, and a good showing in the £200 and £100 side event (with 75 and 79 runners respectively) there was a good mixture of keen amateurs, the up-and-coming young poker starlets of tomorrow and even a WSOP bracelet winner (in the form of Leeds native Lawrence Gosney who won the 2005 $2,000 NLHE event).
Streamed to a live internet audience by the capable guys from internet poker forum A World of Poker, it may not attract the sort of viewing figures that tune in for the WSOP final table on ESPN, but has a loyal following nevertheless as tournament manager Robin Blair is keen to point out:
"The Coral British Masters is the same idea and same principle as the Gala British Poker Tour. We are starting to get the same players coming along and it's still got the same atmosphere – it's a good, nice, friendly atmosphere with the guys there to play poker. They're here for the challenge, not all of them have got a huge bankroll but they want to play at a higher level than the £10 re-buys you get on a weekly basis. It's a nice wee level where they can get in, play the game and play serious poker…"
While I tried to play some serious poker, my usual run of shitty tournament luck followed me from Cardiff (a long story involving Pocket Kings and Ace Jack, which I won't bore you with) leaving another Welsh player left to fly the flag; tour regular Carl Williams from Swansea narrowly missed out on making the final table and had to settle for £250 for 12th place.
"It's been a good tour leg, there've been some good players and a couple of pro's have turned up as well to liven the tournament up. There're a couple of people running really hot and playing well with big stacks. A couple of players left are consistently hitting final tables [CBMPT Edinburgh runner-up Eddie Lundon finished 5th for £5,000] on the tour so that shows a certain calibre of person really.
'The side events have been excellent – it's been a good tournament with a good structure. I'm definitely playing in the Teeside event and probably the rest of the tour now. These tours are there for the winning I think – the quality's good but they are very beatable."
Indeed, every poker tournament is beatable for someone and everyone's poker career must start somewhere. So while the sharks are away in Vegas, the poker player of tomorrow wins today: The hero of the hour and Leeds Coral British Masters Champion is Tom MacDonald who has been playing poker since the ripe old age of 16 under the online handle '7tHEcROw7' (which aptly spells the word hero in capitals). Tom, from Devilfish country (otherwise known to it's natives as Hull) started off playing freerolls online and after winning $10, grinded it up over two years playing in $1 Sit and Go's until he had the bankroll to play in some of the internet's larger MTT's.
Now he has a bankroll boosting £15,400 to add to his £25,300 win from his previous live tournament success in the £500+50 side event on Leg 3 of the GUKPT, held in London back in March, for career tournament earnings of £40,700… and he's only 18.
"Winning the CBMPT feels good,' confirmed the young gap year student. 'I'm glad that I won – it's good to have another tournament win on the British live poker scene. I have thought about going professional but I'm not sure what I'm doing yet and wanted to keep my options open. That's why I'm going to Newcastle University to study maths and economics in September.
'I started playing in the GUKPT in March this year [2009] so I've played around four legs of that, and then this was my first Coral British Masters event.
'I thought that the tournament was well run and that the structure was really good. I don't think that the standard of play was as good as the GUKPT though, the £500 event seems to be more of a bridge to some of the bigger tournaments. Also the WSOP is on so there's a lot of good players out of the country right now," confirmed a modest Mr MacDonald.
While winning the CBMPT may not provide you with the same kudos as winning the WSOP, it's still a pretty good fairytale ending for someone… Glory may be won or lost in Vegas, but it is in Britain that it is mastered. Maybe the UK still is the land of hope and glory…
Pictures courtesy of AWorldofPoker