Pokerstars Announce Exclusive UK VIP Promotion, Lucy Rokach wins DTD Deep Stack and more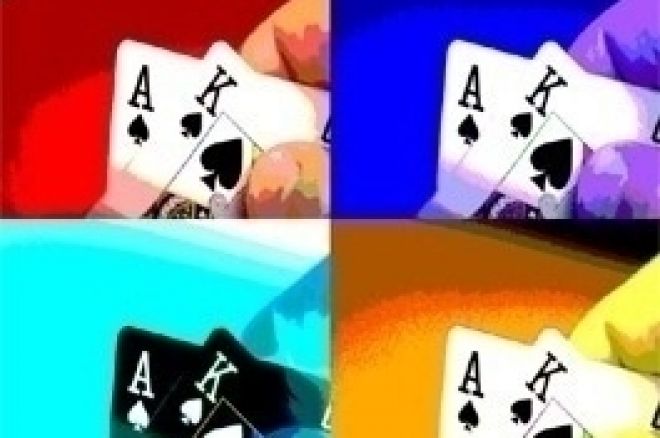 Pokerstars Announce Best Ever UK Promotion
UK player's have been licking their lips at the start of this month, with the news that Pokerstars.net have announced the most generous VIP Promotion ever, exclusive to us Brits. If you have ever dreamed of being a SuperNova but thought it was beyond your reach, think again. In May, Pokerstars.net are rewarding UK players who graft away at their tables with some huge VPP Multipliers.
For example, if you generate 250 VPPs you will get upgraded to SilverStar (When it normally would take 1,200) and for 500 you will get an upgrade to Gold (Usually requires 3,000). It only takes 750 VPPs to get to the dizzy heights of Platinum (usually 7,500) and finally, amazingly when you earn about 1,200 VPPs you will get a massive VPP bonus between 60,000 and 80,000 (When you get more than 7,500 base VPPs).
This potential 80,000 bonus means that you stand a very good chance of automatic upgrade to SuperNova (100,000 VPPs) where you can enjoy perks such as 3.5 FFPs for every 1 VPP earned, weekly $75,000 and monthly $100,000 freerolls, special mile stone bonuses and a bunch of extra items in the VIP store.
This is without doubt, one of the most generous promotions exclusive to UK players and you really should grab this with two hands so you can enjoy the perks of being a high roller for a small amount (comparatively) of table time. Expect to see more UK players than you can shake a stick at this month at Pokerstars.net.
Lucy Rokach wins DTD Deepstack Main Event
One player who has surely been due a big result for a couple of years, especially after that naughty song about her from Matt Broughton, is Lucy Rokach. The highest earning female tournament player in the UK has been a regular on the live circuit for years now and is a bit of a regular at DTD, and now she has took down their flagship tournament. 311 players made this event a sell out again and guaranteed a £29,000 first prize to the winner. Another female player who is on a real run of results right now is Lynne Beaumont, who cashed but just missed the final table, as did Colin Young, who has been winning events in this festival for fun recently.

1 Lucy Rokach £29,006
2 Tom Kugelstadt £16,958
3 Peter Conduit £10,175
4 Dost Mohammad Ghrabie £7,140
5 Jonathan Reynolds £5,355
6 Cornelius Cronin £4,016
7 Tasos Grigoriou £3,124
8 Ceri Rees £2,231
9 Gurdeu Millan £1,785

103 players also played in the £150 side event yesterday, which was won by Stanley Simmons who pocketed £5,408. Now all eyes are on the end of the month for their £1000 Main Event, a four day deep structured event that follows the WSOP Main Event
Two £1000 Freerolls at the Alea in Nottingham This Week
Nottingham poker punters are spoilt for choice at the moment, as next week the Alea in Nottingham will be hosting two £1000 freerolls in preparation for the launch of a new weekly schedule. Entry is completely free and only available on the day of the tournament. With a 3000 chip stack and 20 minute clock, first prize for each will be £300. They will be held on Tuesday May 5th at 8pm and Saturday May 9th at 3pm.