Play the PokerNews Weekly Tournament on RedKings Poker - $1k Added!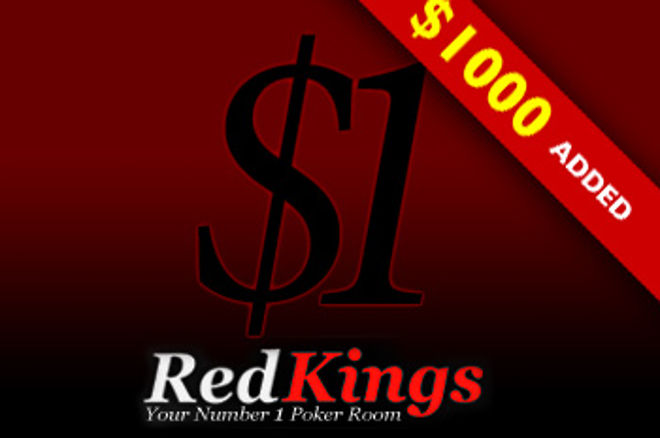 For the next many weeks, PokerNews Players will have another great reason to play poker at RedKings Poker!
Each Monday, including today, there will be a $1+$0.10 to $5+0.50 range buy-in tournament with $1k being added to the prize-pool! The only requirement to play in these tournaments is to have an account on RedKings Poker and put in the password.
The password for today, Monday the 18th is: PNEWS29
For the password to next week's tournament with $1k added on RedKings Poker, look out for the PokerNews Weekly Tournament article next Monday! This tournament is a great way to get a bankroll going for new or micro limit players.
Here is a list of remaining tournaments and buy-ins:
May 25 - $2.20 buy-in
June 1 - $5.50 buy-in
Be sure to check in the day of the tournament for the password!
The tournaments are set up and the first one can be viewed in the "regular" tournament tab in the lobby of RedKings Poker. This tournament will start on Monday at 21:00 GMT +1.
For some strategy help, check out our awesome UK PokerNews Strategy Section which contains many articles to help any level of player.
Please note, RedKings Poker offers a fantastic signup bonus and great promotions for PokerNews players.