Phil Shaw - Interview with SitnGo Specalist Phil Shaw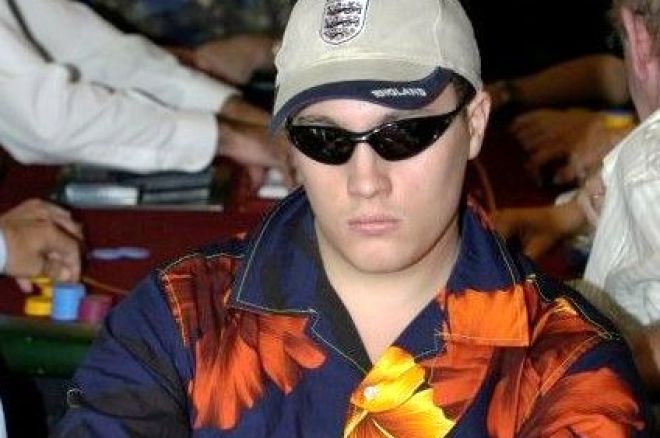 Sit and Go's are the red headed step child of online poker. The tournament players get all the glory and the cash game players command armies of railbirds, but SNGs often get looked down upon by the rest of the poker community. As an SNG player myself I obviously wanted to redress the balance a little, which is why I caught up with
Phil Shaw
. The UK based online pro is a SNG specialist as well as a Cardrunners instructor and journalist. Most recently, he has just released his first poker book Secrets of Sitngos.
Pokernews: Phil, you are a man after our own hearts, a poker journo turned pro, what's your story?
Phil Shaw: I was a student at Oxford University and I started playing poker in my final year as an escape from study. By the end of it I was sick of Academia and I moved to London and started writing for Poker Europa and Poker Player magazine. I was interviewing players like Phil Hellmuth and going to lots of poker festivals as a freelancer. Eventually I made the jump to playing professionally but I still do a lot of writing for Dennis Publishing and I am also an instructor for Cardrunners. It's always nice to have something else to do, either for when there are no games running (e.g. in the UK afternoons) or when you are burnt out/downswinging etc, both financially and as balance for the playing side. You can see this in most players now - very few are just players, they coach, make vids, run sites, have deals etc.
PN: So where do most people go wrong in SNGs?
Phil Shaw: The most obvious leak you find in beginners and cash game players is not understanding Independent Chip Models (ICM). Most players with a reasonable amount of intelligence know that going out on the bubble is bad because you are giving a freeroll to the other players, but lots of players don't realise the extremities of this; how ace-king is often a fold on the bubble etc. Players need to spend a lot more time studying the numbers and that's what we do in my book.
[I]PN: Some people turn their noses up at SNGs and say it's a very simple form of poker, what do you think?
Phil Shaw: I had some criticism when the book came out that the strategy was basic and formulaic – but that's exactly what SNGs are for the most part. It's only at the higher stakes where it is all about playing against the regulars, adjusting your ranges, metagame, levelling etc. The strategy itself is quite obvious, ICM gives you the answers to a lot of the questions, but at the higher levels it's about adjusting to your opponents and psychology just like in cash game poker.
PN: Another big criticism is that the games are getting tougher as players are 'solving' it with ICM, are SNGs a dying breed?
Phil Shaw: All forms of poker are getting tougher, there are more strategy resources and new software coming out all the time to make it so. But SNGs are alive and kicking, the Battle of the Planets promotion on Pokerstars.net has been great for the game and you see lots of action at the end of the year when everyone is trying to reach SuperNova and playing higher than they should. The excellent VIP programme at Pokerstars.net also makes SNGs a very profitable choice of game.
The game is changing all the time too, so it can't truly be solved, the book was written 18 months ago and I have suggested that I might do a revised edition to cover some of the new games like double-or-nothing games. I'd also add more to the 6 max section as they are becoming more popular, generally 6 max is a lot softer because all the good regs play the 9 max games and as many tables as they can.
What's more, there are certainly more fish in SNGs than cash games, if you talk about games getting tougher than no limit cash is almost becoming unplayable, but SNGs are the sort of games new players wander into all the time so there is always going to be value in them.
PN: We see a lot of 6 max single table tournaments on TV, are you not tempted to play in more of these where you would surely have an edge?
Phil Shaw: I've played a few in the past (e.g. I made the final of the British Poker Open in 2006 for £14000)... my experience is that they are very high variance and a huge pain from a practical standpoint, e.g. the final of that was filmed in Hammersmith at 9am on a Sunday so the film crew could get done early! Also most of them have a terrible structure and no added money (except invite events like Poker Million and the defunct Will Hill Champs/VC Cup) so there's little incentive when you can play $5000-10000 of games online in a few hours anyway. I'd definitely be interested in a sponsorship deal that allowed me to play them and I think I'd have a decent edge as there are some bad players and most 'TV pros' don't play the endgame too well, but for me personally I think I can do better online, and you would have to play so many to realise that edge it would be impossible with only a few of them a year.
'Secrets of SitnGos' is a superb handbook for the SNG specialist or any serious player wanting to try their hand at single table tournaments. It breaks down the concepts of ICM very coherently and takes you through everything a SNG player needs to stay ahead of the pack, including software, bankroll management, game selection and more. Its available at all good book stores now.