Paddy Power Sole Survivor at Irish Winter Festival, Money Added at the LPC + more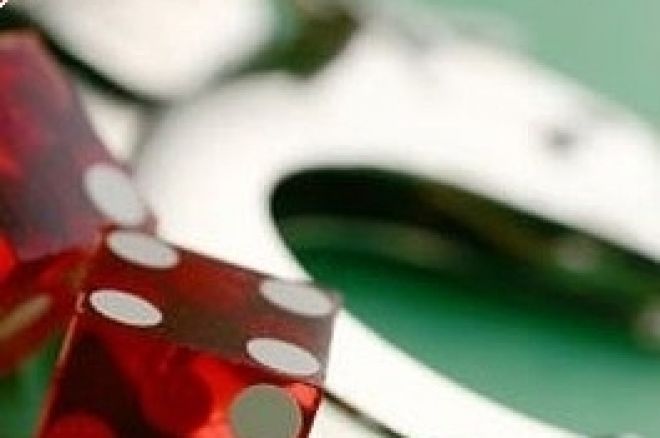 Paddy Power Launch Irish Winter Festival Sole Survivor Promotion
It was such a big hit at the Irish Open, that Paddy Power Poker are doing it again. Last month Marcel Koch won a €100,000 sponsorship package by being the last Paddy Power qualifier standing in the Irish Open, now they are doing it again with one playing snagging a €20,000 sponsorship package at the Irish Winter Festival, in addition to whatever prize money they win in the tournament.
The Irish Masters is a €1,500+€150 deep stack event starting on October 24th and Paddy Power Poker will be running weekly $215 freeze outs to this event from the 17th of May. They will, however, kick things off on Sunday the 10th with a 3 ticket guaranteed super satellite.
"The Sole Survivor promotion really spiced up this year's Irish Open", said Paddy Power, Communications Manager for Paddy Power Poker. "We are thrilled to launch the IWF Sole Survivor by guaranteeing three seats to the Irish Masters main event in this Sunday's mega satellite. It's never too early to grab your seat and stake your claim as our next Sole Survivor!"
JP Poker Masters Start Today
Speaking of Irish Poker, if you can make the short plane or ferry trip over to Dublin this weekend, a very juicy looking deep stack festival is taking place at the Red Cow Hotel. The JP Poker Masters starts today with a €750+€75 main event with a 15,000 starting stack and €100,000 guaranteed as well as three side events, all with 10,000 starting stacks:

Fri 8 May at 7.00 pm € 750 + 75 No Limit Hold'em – Main Event
Sat 9 May at 6.00 pm € 300 + 30 No Limit Hold'em
Sun 10 May at 3.00 pm € 250 + 25 Pot Limit Omaha €25 Scalp.
Sun 10 May at 6.00 pm € 150 + 20 No Limit Hold'em

Coming Up on the Poker Show
The momentum is really building now for the Poker Show, which returns on Sunday with another stellar line up. Annette Obrestad, who was scheduled for last week, is set to make an appearance, as is Roberto Romanello, Marty Smyth, Joe Beevers of the Hendon Mob and some mug named Barry Carter.
The guys will also be keeping up with the much publicised spat between Luke 'FullFlush' Schwartz and durrrr and hopefully we will see more on the potential prop bet between Padraig Parkinson and James Dempsey (Where Padraig has to play and beat $0.25/$0.50 over a big sample). Controversy follows the show round like a bad smell, which is why we love it, so expect more next week.
Money Added to LPC Event Tonight
£1,000 has been added to the £300 Double Chance side event at the London Poker Circuit at the Kingsway Hall Hotel in London. The event starts at 9pm and players can register in advance by phone on 07943828813.
Betfred Ladies Tour Hits Scarborough
The second leg of the Betfred Ladies Tour takes place tomorrow at the Opera House Casino in Scarborough. The £100+£10 event as £1,500 added to the prize pool and don't forget that the winner of each main event will win a ticket to the Grand Final on November 21st, which will include a £20,000 sponsorship package for the winner.