Michelle Orpe - Interview with Sky Poker Presenter Michelle Orpe

Barry Carter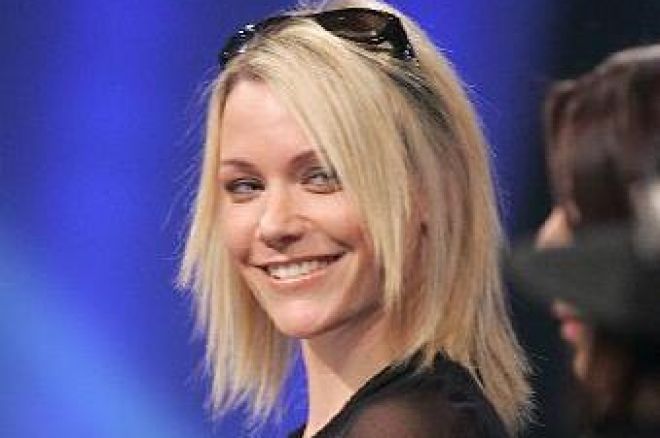 We caught up with friend of Pokernews and Sky Poker presenter
Michelle Orpe
who has been grinding away at the online felt ahead of the World Series of Poker as well as the SPUKT main event this year.
Pokernews: We haven't seen you on the circuit for a while, where and when will we be seeing you at the tables?
Michelle Orpe: Well I no longer have an official sponsor,I have been offered a few quite big deals but there is a conflict of interest there with my work at Sky Poker and I much preferred the guaranteed income rather than the risk of playing for a living, I love my work at Sky Poker and Presenting is my thing, it's a bonus to be able to play on the side. I'm now funding myself into the tournaments, which means I am playing a lot of satellites online (I really like the 'steps' satellites).
I will probably play in the women's world open at the end of the month, not for certain yet because the structure is a bit crapshooty for a $2,000 event, but I might be getting staked into that event. I will be going to Vegas at the end of June; I'll probably play the women's event and one of the $1,500 tournaments. I'm not officially going with Sky Poker I'm just going to play and see some friends, Liv Boeree is a good mate and I will probably be staying with her when I get there.
PN: So you have been spending more time playing online then?
Michelle Orpe: I'm playing satellites and lots of cash online, there is certainly plenty of money to be made in online cash games, MTTs have a lot of luck in them, you have to win a few all-ins to get a big result, but you should expect to win at cash more often than not. I play 3 tables at a time, I play very ABC because there are a lot more gamblers online – it's so much easier to just click all in with a draw and gamble online rather than having to pick up your chips and place them over the line live, so I play much more solidly. There isn't much glory in cash games, but some of the best players in the world are cash game specialists and table selection is probably the most important skill in poker.
PN: There must be a real weight of expectation on established female players ahead of the series this year as they are getting some fantastic results at the moment?
Michelle Orpe: Women are really learning how to play, they are not intimidated in live events anymore and they realise they can manipulate men at the tables. The ratio of men to women is still massive, but we have players like Kara Scott, Lynne Beaumont, Liv Boeree and Vanessa Rousso all doing really well at the moment so there is no reason why there can't be a woman win another bracelet this year, I'll be playing at least one $1,500 event so that's one in the bag already!
PN: Finally, your former colleague Kara Scott has managed to convert her presenting work into a massive result at the tables, does being a Sky Poker analyst really help your game that much?
Michelle Orpe: After 4 or 5 hours a night commentating with an analyst, you pick up much more than you think. You find yourself making moves that seem like instinct, but are actually a result of subconsciously learning. Dr Tom and Casper Berry are the guys that 'created' my game, but I am friends with lots of players who have helped my game like Andy Greekfish and Michael Greco. The one thing I can say for certain is that if you have ever think you have ever learnt it all, you are not even close.
Michelle is walking up Mount Kilimanjaro this year for charity, you can sponsor her at www.justgiving.com/orpsterjets -kilitrek