London Poker Circuit is Back, Chelsea Owner Allegedly Loses Yacht Playing Poker + more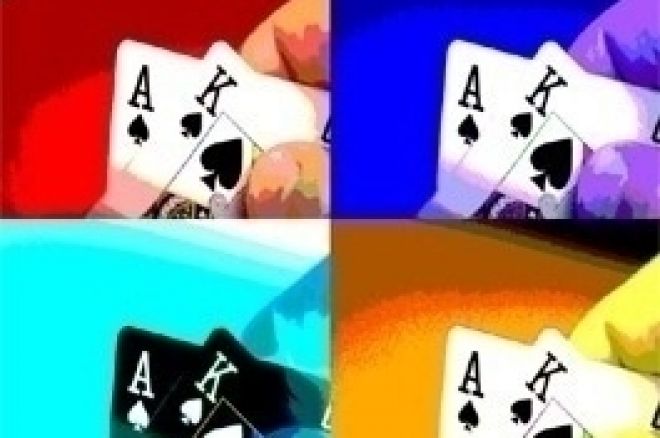 London Poker Circuit Returns
The second outing of the 888 Poker London Poker Circuit begins tomorrow at the Kingsway Hall Hotel in London. Last time out the numbers were few when Sam Trickett won the inaugural event which clashed with the GUKPT London Festival. This time round the schedule is smaller with a £300+£30 side event which begins Friday and a revamped main event. This time round it's a £1,500 three day event on Saturday, which is now called the Donnacha O'Dea & Michael Greco Pro-Am Invitational Tournament.
So only invited players by Michael Greco or Donnache O'Dea are allowed to enter. It seems a bit of an odd move following such a poor turnout last time that they elect to make the event even harder to get into the second time round (Although a cynic may say it's a perfect way to explain a small field this time round after the event). We have a sneaking suspicion that it won't be particularly hard to get an invite from Greco or O'Dea by simply turning up on the day and saying 'please can I have an invite?', but please don't take our word for it.
Abramovich Loses Yacht in Poker Game?
Yes its poker in the tabloids time again, as Russian newspapers are reporting that Chelsea owner and billionaire Roman Abramovich lost a yacht in a poker game. He allegedly lost the $500,000 yacht in a game in Barcelona, where he was to watch Chelsea vs Barcelona in leg one of their Champions League tie. The papers also reported that his poker habit is causing friction between and his girlfriend and he was gambling online.
Where? We haven't seen him at Rail Heaven and surely he isn't playing in any low stakes games like fellow Billionaire Bill Gates is well known for doing. What a dream scenario that would be, to face a billionaire playboy at the online felt, it would make the Andy Beal vs Corporation matches seem like a nickel and dime home game.
Ambramovich's lawyers are disputing the newspaper claims and examining legal action.
Sky Poker introduce Multi Tables
Sky Poker are upping the ante on how much action you can endure at their tables, with a new multi table feature. You can now reduce the size of the tables to a 'mini view' and tile up to 24 simultaneous tables at once. Perfect for clearing the £500 sign up bonus Sky Poker are currently offering.
FTOPS XII Starts Tomorrow
Full Tilt Poker are back with their Full Tilt Online Poker Series which is ten days of $18 million guaranteed action. For the first time ever they are running a low stakes version of the series alongside the normal main events, which if the SCOOP was anything to go by will be a huge success.
FTOPS XII
1. $216 NLHE 6-max - Thurs May 7th, 2am
2. $256 PLO KO - Thurs May 7th, 7pm
3. $535 NLHE Triple Shootout - Fri May 8th, 2am
4. $216 NLHE 1r1a - Fri May 8th, 7pm
5. $216 Stud/8 - Sat May 9th, 2am
6. $535 PLO 6-max - Sat May 9th, 7pm
7. $109r NLHE - Sat May 9th, 9pm
8. $256 NLHE KO - Sun May 10th, 7pm
9. $535 NLHE HU - Sun May 10th, 9pm
10. $322 NLHE - Sun May 10th, 11pm
11. $216 PLO8 - Mon May 11th, 7pm
12. $1060 NLHE 6-max w/antes from start - Tue May 12th, 2am
13. $322 NLHE Quad shootout 6-max - Tue May 12th, 7pm
14. $535 HEROS - Wed May 13th, 2am
15. $216 NLHE Turbo - Wed May 13th, 2am
16. $216 HA - Wed May 13th, 7pm
17. $322r NLHE 6-max - Thurs May 14th, 2am
18. $216 PLO HU - Thurs May 14th, 7pm
19. $322 Razz - Fri May 15th, 2am
20. $216 NLHE - Fri May 15th, 7pm
21. $216 MLHE 6-max - Sat May 16th, 2am
22. $2620 NLHE 2-day - Sat May 16th, 7pm
23. $109r PLO - Sat May 16th, 9pm
24. $129 NLHE KO - Sun May 17th, 7pm
25. $535 NLHE Main Event - Sun May 17th, 11pm
miniFTOPS:
1. $22 NLHE 6-max - Thurs May 7th, 2:05am
2. $26 PLO KO - Thurs May 7th, 7:05pm
3. $55 NLHE Triple Shootout - Fri May 8th, 2:05am
4. $22 NLHE 1r1a - Fri May 8th, 7:05pm
5. $22 Stud/8 - Sat May 9th, 2:05am
6. $55 PLO 6-max - Sat May 9th, 7:05pm
7. $11r NLHE - Sat May 9th, 9:05pm
8. $26 NLHE KO - Sun May 10th, 7:05pm
9. $55 NLHE HU - Sun May 10th, 9:05pm
10. $33 NLHE - Sun May 10th, 11:05pm
11. $22 PLO8 - Mon May 11th, 7:05pm
12. $109 NLHE 6-max w/antes from start - Tue May 12th, 2:05am
13. $33 NLHE Quad shootout 6-max - Tue May 12th, 7:05pm
14. $55 HEROS - Wed May 13th, 2:05am
15. $22 NLHE Turbo - Wed May 13th, 2:05am
16. $22 HA - Wed May 13th, 7:05pm
17. $33r NLHE 6-max - Thurs May 14th, 2:05am
18. $22 PLO HU - Thurs May 14th, 7:05pm
19. $33 Razz - Fri May 15th, 2:05am
20. $22 NLHE - Fri May 15th, 7:05pm
21. $22 MLHE 6-max - Sat May 16th, 2:05am
22. $266 NLHE 2-day - Sat May 16th, 7:05pm
23. $11r PLO - Sat May 16th, 9:05pm
24. $13 NLHE KO - Sun May 17th, 7:05pm
25. $55 NLHE Main Event - Sun May 17th, 11:05pm