Lisa Hawkes Wins London Poker Circuit Main Event, More Ladbrokes Vegas Packages For Free in May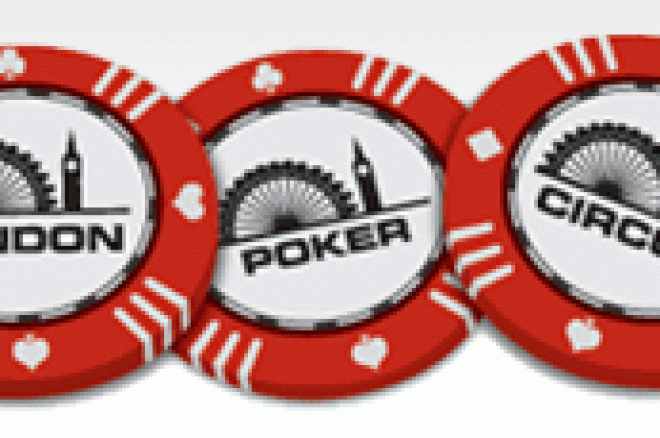 Lisa Hawkes wins London Poker Circuit Main Event
Unfortunately it was another disappointing weekend for the London Poker Circuit, who once again experienced a low turnout for their main event. Just 15 players played the £1,000 main event which took place at the Kingsway Hall Hotel in London, with no obvious other events taking place in the UK to explain the poor attendance. Once again some silver lining in the form of Michael Greco once again winning the £300 side event, which helps the profile of the tour as well as Lisa Hawkes winning the main event, as women's poker is becoming more and more high profile this can only be a good thing.
No discredit to the tour or the people that run it, but there do appear to be a few clear reasons why the attendances have been low so far. First impressions count and it didn't help that the inaugural event took place the same weekend and in close proximity to the GUKPT London festival, which is the biggest UK event of the year so far and so highly regarded that a new tour simply can't compete with it directly. There were no online qualifiers in leg one and not many for leg two, and as we all know an online presence is vital to the success of big poker tours.
From a press point of view, the only press releases on the event we have seen have been on facebook, and while although that is fast becoming a viable communications medium is nowhere near a be all and end all – we haven't seen any adverts in magazines or poker websites, nor have we seen much in the way of poker forum participation. It didn't help either that the second event was made an 'invitational' (invitees of Donnacha O'Dea and Michael Greco) which although adds an amount of prestige to tour arguably has the opposite effect of putting people off attending.
Finally, and maybe most importantly, there was no prize pool guarantee only speculation of what it could be. If you guarantee a prize pool, poker players will come, it's as simple as that, very few poker tournaments result in overlays and a juicy guarantee is more than enough to get poker players booking the weekends off to play your tournament.
We are not trying to kick the LPC while they are down because we really would like the London Poker Circuit to be a success here at UK Pokernews, because hotel based tournaments work so well just over the pond in Ireland. We understand that times are tough for any new poker tour at the moment and budgets are tight, what with the credit crunch having a known impact on live poker. The LPC is a good product, the tournament itself looks very well structured and the Cola chain of hotels are an excellent choice of venue. We have also heard directly from some of the players how well organised and enjoyable the event was, so hopefully they can make the necessary changes to make the tour a success.
Bank Holiday Special at the Circus, Luton
We have just got wind of a special Bank Holiday special freeze out at the Circus Casino in Luton. On Saturday the 23rd (7pm)and Sunday the 24th (5pm) there is a £150+£15 freeze out with 15,000 starting chips and a 40 minute clock. The winner is guaranteed a minimum of £2,500 and satellites will be running in the casino right up until the bank holiday weekend.
Vegas Dream Packages for Free at Ladbrokes
For the month of May, Ladbrokes Poker are increasing their monthly MTT Leader Board prize pool by $6500 and giving three Vegas Dream packages to the winners. What's more, they are holding a freeroll every Monday at 21.30 where ten players will win a seat into the Tuesday final where one Vegas Dream package is guaranteed.
Just to remind you, the Vegas Dream package is worth $5,000 and comprises of flights, accommodation and a week of sin in Las Vegas during the WSOP for two. Winners will also get entry into a number of super satellites to the main event and automatically get their stay extended should they make it to day 2 of the big one.
Kate McLennan, Head of Marketing for Ladbrokes Poker said: "Don't miss your chance of visiting Vegas with us - the write-ups of former players on our Vegas trips and the videos on site Ladbrokes Poker speak for themselves and are true examples of it being a once in a lifetime experience."