Late Night Poker and Poker Million Qualifiers on Full Tilt, DTD Owner on Poker Tax + more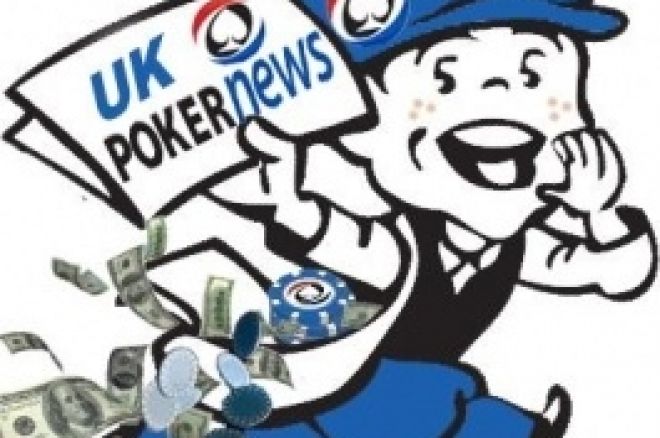 Late Night Poker and Poker Million Satellites on Full Tilt
Not only have Full Tilt Poker become the new sponsor of the Poker Million, they have now also been unveiled as the sponsor of groundbreaking hit show Late Night Poker. Joe Beevers was on the Poker Show last night and confirmed that viewers are now in for a treat, as we can expect to see almost all of the Full Tilt Poker Pros to appear on the shows, which means the likes of Phil Ivey, Gus Hansen and Patrik Antonius will be jetting over to the UK very soon.
The great news about Full Tilt Poker getting involved in the UK TV poker market is that they will be hosting a number of satellites, including some freerolls, into these events. There is a 2500 FTP satellite on June 14th for Late Night Poker and a $300+$22 cash satellite on June 7th. There is also a 5000 FTP satellite for the Poker Million on May 31st followed by a $500+$35 satellite on August 2nd.
The Poker Million and Late Night Poker have just got a whole load harder, but they have also just got a lot bigger and better at the same time.
Littlewoods Vegas Warm Up
Littlewoods Poker, who have been hosting regular qualifiers for a $17,000 WSOP package online, have decided their players need to get some deep stack experience before they fly out to Vegas this summer. That's why they are offering players a chance to win two packages to the Vegas Warm Up at London's Sportsman casino on 14-17 May.
All you have to do is register for the Sportsman Poker Festival Qualifier at Littlewoods Poker, which is a $20+$2 tournament on the 13th of May at 20:00 GMT. You'll have to hurry though, as its first come, first served, for the first 100 players to register. If you win, you'll be joining Littlewoods Poker Pro's Tony Cascarino and Michael Greco at the Sportsman, whom you can fine tune your deep stack poker strategy with.
DTD Owner Speaks Out on Gambling Legislation
DTD owner Rob Yong has always been very open an honest with the poker community from day one of his quest to open Europe's first fully licensed poker only club, and he has recently spoke out on Alistair Darling's new budget on the BlondePoker forum. The new measures mean that a casino would have to pay up to 50% tax on revenue (not profit) from the poker tables, and the advisors at DTD estimate they will have to pay between 15 and 20%.
Yong commented:
This is what the Government have done to DTD so far.
1. They made us get a full Casino Licence and delayed our opening at considerable cost but have left all the so called "illegal poker clubs" alone.
2. They told us we were "VAT except" after we opened so we could not claim VAT back on the £3.8m refit/start up costs (and running costs thereafter)
3. They changed our Business Rates to £200k from £50K to make us in line with the other CASINOS in Nottingham
4. And now they want us to pay 15%-20% of ALL of our poker revenue to them in "Gaming Duty"
Yong also said that the new legislation was very bad news for live poker in the UK overall and that some Rank venues will have to pay the full 50% tax. He suggested that this could force live poker into illegal clubs and this could be the Governments first step towards taxing poker in general, such as player's winnings and prize pools.